2020 Barfly Top Ten: Frank Meyer of the Streetwalkin' Cheetahs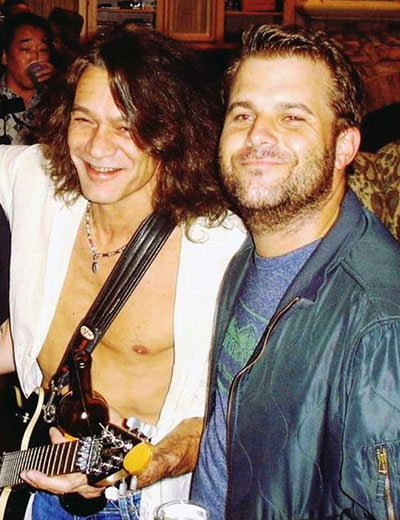 Frank Meyer, guitarist and vocalist
The Streetwalkin' Cheetahs
James Williamson & The Pink Hearts
Online and TV producer
Stooges archivist
Los Angeles, CA
TOP TEN ALBUMS OF 2020
1. Armored Saint - Punching The Sky
My favorite metal band of 2020 was my favorite metal band in 1984…the mighty Armored Saint. This is their best in a decade and one of the best of their career. John Bush is the Paul Rodgers of metal, a swaggering bluesy beast over vintage yet modern power metal. I fucking love this band.
2. Kix - Midnight Dynamite Re-Lit
Producer Beau Hill went back and stripped away all that bad '80s reverb and my favorite Kix album it sounds the like AC/DC meets Aerosmith album it always should have. And the demos are way cool, junior!
3. Fiona Apple - Fetch the Bolt Cutters
The piano in the opening song "I Want You To Love Me" literally made me burst into tears when I first heard it. And every time since. Not kidding.
4. The City Kids - Things That Never Were
Best OC Punk band Leeds ever produced! These guys got a Social Distortion by way of Backyard Babies vibe that just won't quit.
5. The Supersuckers - Play That Rock N' Roll
Who knew Eddie Spaghetti could write yet more rock 'n' roll songs about rock 'n' roll with rock 'n' roll in the title? He can and they did and guess what? It rocks.
6. The Stooges – Live at Goose Lake: August 8th, 1970
How is it possible this exists? How is it possible it sounds sooooooo good? How is any of this even possible, I ask you????
7. AC/DC - PWR/UP
It would have really sucked if that weak-ass "Rock Or Bust" was the last album and that Axl tour was this run by this legendary band. Especially cuz the album before it, "Black Ice," was so excellent. And then Malcolm died, so all hope was lost. Yet here we are in 2020 with a brand new album that absolutely kicks ass. Again I ask you, how is this even possible?
8. X - Alphabetland
A complete return to form for the best west coast punk band of all time. Like a day hasn't past since the old days (and way better than any of their '90s stuff), Exene sounds ravaged, Billy Zoom rips, DJ breaks bones, and John Doe is the coolest cat in shades.
9. Space Age Playboys - New Rock Underground Re-Issue
This reissue of Warrior Soul bad boy Kory Clarke's late-'90s cyber-glam-punk-terrorist-band Space Age Playboys sounds epic and naughty like it should, plus now features some tasty gloom-doom-dance bonus tracks.
10. R.A. The Rugged Man – All My Heroes Are Dead
Most of you rockers probably don't care about hip hop, but I would be absolutely remiss if I didn't add the latest album by New York underground rap legend R.A. The Rugged Man. He does lyrical gymnastics around Eminem or any other white rapper in history, the best are incredible, the content is multi-dimensional, and is an absolute deadly killer on the mic. No joke. This album also features a ridiculous list of guests including Ghostface Killah, Chuck D, and the best Ice-T rap in many moons.
Tags: stooges, top ten, james williamson, frank meyer, streetwalkin' cheetahs, eddie van halen