2020 Barfly Top Ten: Gus Ironside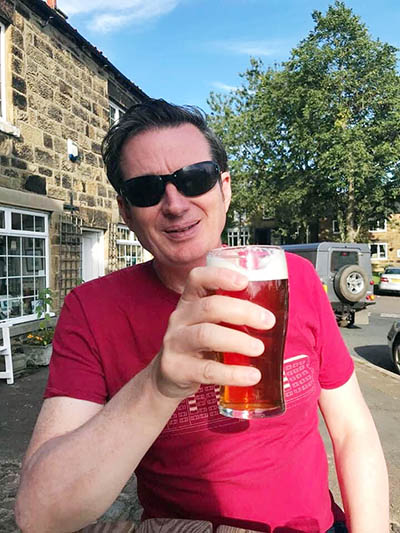 GUS IRONSIDE
Louder Than War and Vive Le Rock magazines
Whitley Bay, UK
Hector Gannet - "Big Harcar" (GUGA Records)
Fronted by Aaron Duff, the best singer to emerge from North-East England since Eric Burdon, Hector Gannet conjured visceral seascapes celebrating the wild beauty of Northumberland and North Tyneside.
Snowgoose - "The Making of You" (Glass Modern Records)
Sublime folk-rock from the Anglo-Scottish outfit's second album.
Suzie Stapleton - "We Are the Plague" (Negative Prophet Records)
The promise of Stapleton's early EPs was fully delivered on this stunning debut album.

Michael J Sheehy - "Distance is the Soul of Beauty" (Lightning Archive)
A late night slow-burner with shades of the third Velvet Underground album.
Speedways - "Radio Sounds" (Alien Snatch! Records)
The new kings of power-pop set out their stall with a flawless album.

The Hellfire Club - "A Different Song" (Strength in Numbers)
Rousing Americana with a Glaswegian twist.
The Primevals - "Second Nature" (Triple Wide)
The Glaswegian garage rock veterans returned with a lyrically dark and steely album.

Blue Oyster Cult - "The Symbol Remains" (Frontiers Records)
Buck Dharma, Eric Bloom et al served up arguably the strongest BOC album since the group's '70s prime.

TV Smith - "Lockdown Holiday" (Easy Action)
The much-loved former Adverts frontman made a welcome return with an acoustic album documenting his personal experience of Covid-19.

The Lovely Eggs - "I am Moron" (Rough Trade)
Lancaster oddballs The Lovely Eggs brought some much-needed surreal humour to 2020.
Gus Ironside is the music editor for Sogo creative arts magazine and also contributes to Louder Than War (online and print), Vive le Rock, PennyBlackMusic and Is This Music?
Tags: top ten, blue oyster cult, gus ironside, louder than war, vive le rock, tv smith , adverts