Details

By

Penny Ikinger

Penny Ikinger
GIGS:

Adalita - Melbourne Town Hall
Adalita performed in the magnificent space of the Melbourne Town Hall, with J.P. Shilo playing the four storey-high Grand Organ. They were accompanied at various stages by Adalita's band, plus backing vocalists Charm of Finches and The Letter String Quartet. Adalita's emotive and well-crafted songs were driven home by her powerful guitar playing and the brooding sound of the swirling organ. A contender for one of the best gigs I've ever seen in my life.
Ed Kuepper and Jim White - Rising Festival
Ed Kuepper and Jim White opened the ill-fated Rising Festival in Melbourne at the Comedy Theatre and what a show it was. It felt pretty exciting to be at a gig in another iconic building. There was also an element of fear - in this seated though crowded space, was I going to get out of there virus free? All in the name of rock 'n' roll!!!
The Rising Festival had an eclectic, artistically challenging and ambitious programme of events but unfortunately was closed down on the second day due to you-know-what. Another one bites the dust.
Liz Reed photo
Read more: Top Tens for 2021: Melbourne musician Penny Ikinger
Details

By

Simon Chainsaw

Simon Chainsaw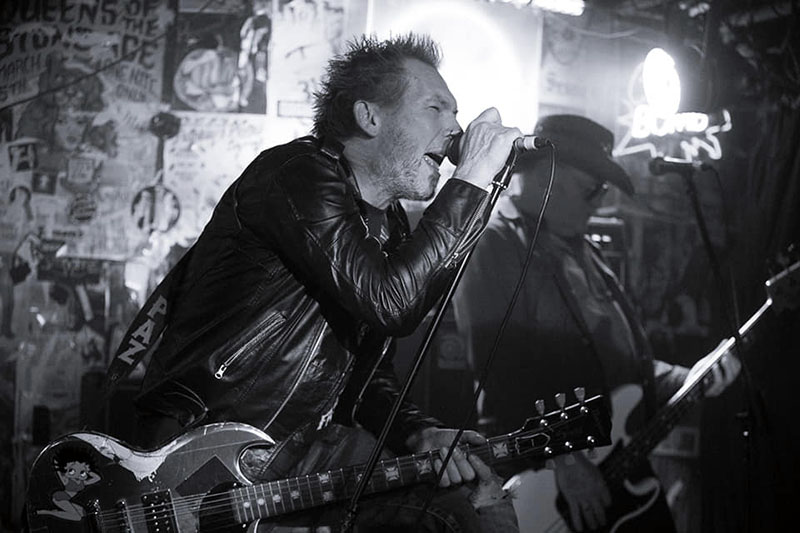 Simon Chainsaw with The Liberators at Frankies Pizza in Sydney. Anthony Mitchell photo.
2021 was a bit of a re-run of 2020.. lockdowns, gigs cancelled, industries decimated. While in 2020 I was inspired to create and consume, 2021 left me fatigued, lethargic and generally disinterested. Let's hope 2022 too is not a rerun! However, there were some bright spots that come to mind.
Read more: Top Tens for 2021: Simon Chainsaw of Simon Chainsaw and the Liberators, SC/TC and Broham
Details

By

Celia Curtis

Celia Curtis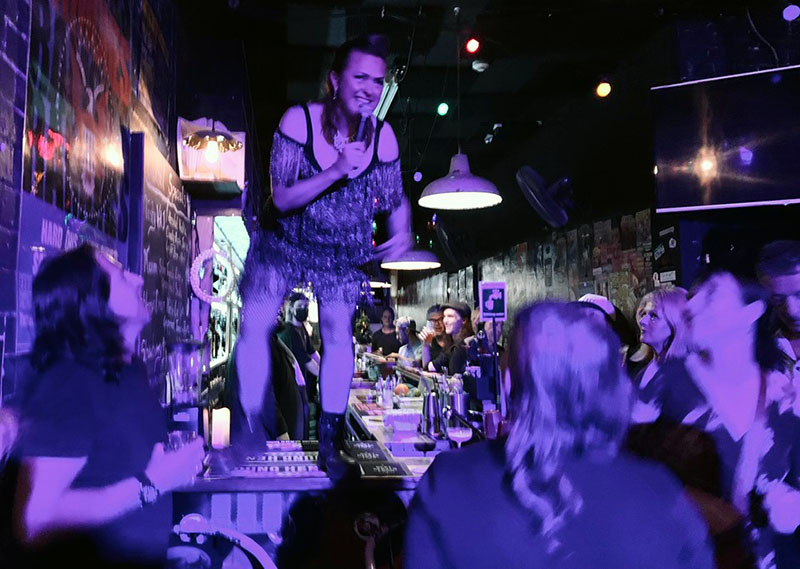 At the MoshPit Bar in Sydney. Sandra Kingston photo
Celia Curtis' Top Ten-ish of 2021 (in no particular order)
Pat Todd & The Rank Outsiders - "...there's pretty things in Palookaville..." Album.
Sixteen songs from the Punk/ Country/ Blues/ Rock'n'roll master craftsman. Pat Todd is the real deal! Sure, it's not as instantaneously enthralling as 2008's "Holdin' on to Troubles Hand"; But seriously, SHOW ME AN ALBUM THAT IS? "..pretty things" grows on you like a stubborn fungus.
Literally anything Pat does in a year is Top 10 worthy. Luckily he put this record out so I didn't have to rate one of his turds. (Which would have been good shit by the way).
Read more: Top Tens for 2021: Celia Curtis of White Knuckle Fever and Stone Cold Fox