2019 Barfly Top Tens: Mick Medew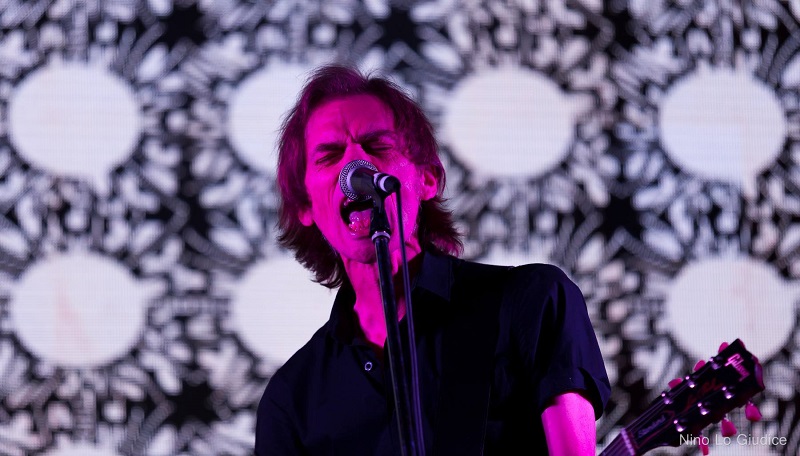 Number 1
February 2 at The Lyrebyrd Lounge, Ripponlea: The Lyrebyrd Lounge was the first of seven shows for me in Melbourne this year. It felt like coming home; what a marvellous club - run by my buddy Leon Storch. This show also featured Penny Ikinger and would turn out to be the start of something good.
Number 2
Late January marks the birth of my special new friend '' Arthur Robert Collie''
Number 3
Stephen Cummings at The Triffid on April 4:
An unlikely choice for my Top Ten but when you are hot you are hot. This was the gig of the year, no doubt about it. Clare Moore on drums and Sam Lemann on guitar.
Number 4
Friday June 14: The Mesmerisers album is released on I-94 Bar Records.
Number 5
July 13 - The Johnnys, The Mesmerisers and Lovejoy Surf at The Zoo.

Could not have wished for a better show for my band. I love them. The Johnnys and Lovejoys were both sensational.
Number 6
August 13 – Solo at The Junk Bar in Brisbane.

Teamed up with my old mate Dave Logan for this. Another hoot!
Number 7
September 14 – Chris Pickering at The Junk Bar.

Fantastic band. I never miss him and the sound at The Junk Bar is the best this planet has to offer.
Number 8
Friday November 1 – Playing solo at The Espy in St Kilda with the Penny Ikinger Band.
Number 9
The Welcome Swallow Brunswick

This time. I teamed with Claire Birchall, formerly from The Paper Planes and now The Phantom Hitchhikers. She is a very special talent, The Welcome Swallow is a lovely place and it was great to see old friends and to make some special new ones.
Number 10
October 26 - Dave Graney and Clare Moore at The Junk Bar.

Stephen Cummings only just beat this show for Gig of the Year.
Mick Medew is the vocalist and a guitarist with Mick Medew and the Mesmerisers, and a solo artist based in Brisbane. He's a Queensland Music Hall of Famer and former member of the Screaming Tribesmen, MIck Medew and the Rumours, The Wolfgang and The 31st.
Tags: Medew, mesmerisers, top ten, penny ikinger, stephen cummings, johnnys, screaming tribesmen, lovejoy surf