Details

By

Ross Nelson

Ross Nelson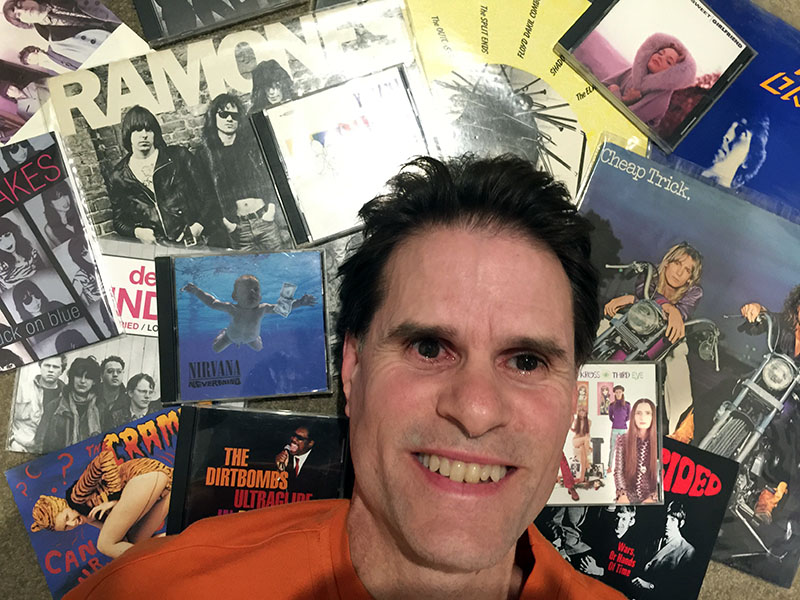 2021 ALBUMS:
1. COURETTES – "BACK IN MONO" (DAMAGED GOODS)
The Courettes still seem to be without profile in these parts but have been gathering plenty of fans across Europe over the past few years. A Brazilian/ Danish wife (guitar & vocals)/ husband (drums) team who have been fine tuning their garage crossed with 60's girl group sound, culminating in this whizz bang LP.
2. HARD-ONS - I'M SORRY SIR, THAT RIFF'S BEEN TAKEN (CHEERSQUAD)
I thought the prior Hard-Ons album was their best yet and then they go and drop this. Hard to beat!
3. CIVIC - FUTURE FORECAST (FLIGHTLESS)
Fantastic rockin' album which delivers on the promise of their earlier EP and singles.
Read more: Top Tens for 2021: Ross Nelson of Sonic Stew on Sydney's 2RRR
Details

By

Robert Lastdrager

Robert Lastdrager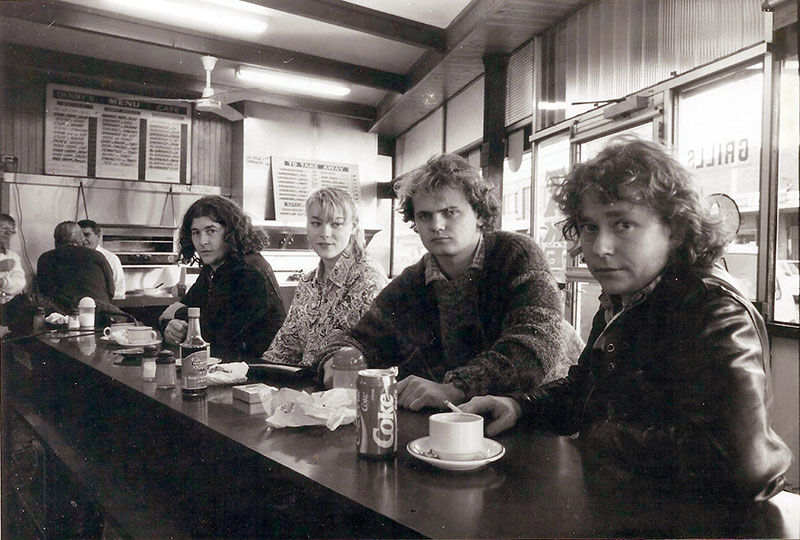 T Bones at Danny Hamburgers in 1990: Charlie Wilde, Helen Cattanach, Andrew Pupillo and Rob Lastdrager.
Bring on 2022 after a surreal 262 days in lockdown here in Melbourne. We all did a lot of daydreaming and walking the hood waiting for cocktail hour. Here are a few highlights that got me through in no particular order.
1. T Bones Greatest Hits 1991
Our 30th Year anniversary. Recorded at Sing Sing in Melbourne by Mark Smith in a couple of days. I was worried at the time after having four wisdom teeth removed days before the recording, I needn't have been. Still has great R&R energy. Would've been cool to do a 30th reunion show in 2021. C'est la vie.
Read more: Top Tens for 2021: Robert Lastdrager, Melbourne-based writer and drummer.
Details

By

Gerry Ranson

Gerry Ranson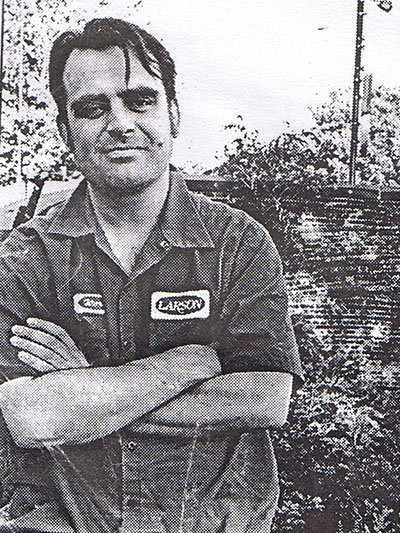 10. JAMES DOMESTIC – "FAZE OUT"
This just scrapes in as a debut single but by the time The Domestics' frontman's album emerges this Spring, it'll be a shoo-in for end of year lists. A brilliant first effort, "Faze Out" keeps some of the East Anglian hardcore pioneers' energy but cloaks his Dury-ish man-in-the-pub spiel in junskshop electronica.
9. VIEWS – "MOTHER TAPES ANTHOLOGY 1986-1990"
Not sure how this lot passed me by in my student days, but this double from Area Pirata is an excellent introduction to (or reminder of) Brescia band Views. One for paisley underground fans, they borrow the Dü's knack for belligerence and melody with occasional wigouts into Yo La Tengo lightheadedness.
8. SONNY VINCENT – "SNAKE PIT THERAPY"
STILL one of punk'n'roll's best-kept secrets, Sonny came within a Rizla's breadth of going overground and not a moment too soon. The Limit album that came out earlier in the year, fronted by Pentagram's Bobby Liebling, brought him a whole new audience, but this is really what he does best. A confident resurgence considering the trials of recent years.
Read more: Top Tens for 2021: UK music publicist Gerry Ranson