Top Tens for 2021: Sound Pressing label operator John Pettex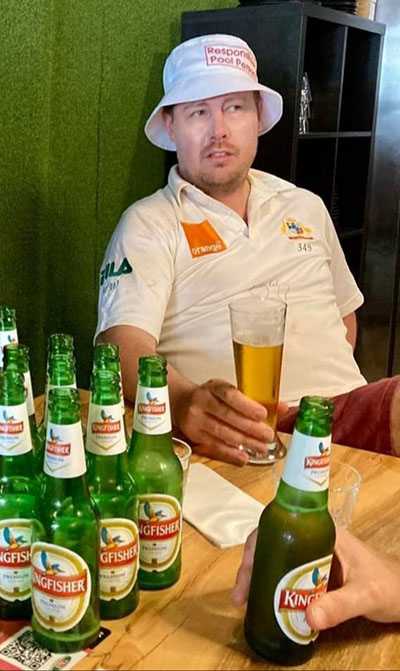 10. Subterranean // 4zzz Radio
Judy Jetson's show on 4ZZ-FM in Brisbane on Fridays (4-6pm) does a fantastic job on reminding you the weekend is here. Her garage/psych play list will send you down obscure rabbit holes.
9. Live Music
Gotta feel for the promoters and the musicians this year. Just when you thought we're back. The mat had been drizzled with baby oil for ease of being pulled from underneath. How do you make plans!?! Hats off to everyone who did - even if there was rescheduling involved. We owe yers all a beer.
8. The Doors // L.A. Woman 50th anniversary release
An album that sounds as good today as anything you're ever going to hear. Got lost in the repetitive takes of "The Changeling Pt.1" sitting on the train on my way to the Ashes the other week and missed my stop. It'll do that. It's a nice opportunity to revisit Jim.
7. Supergrass/Rocket Science // Split 7"
This one was pretty special to work on. Both incredible bands in their own right. Fitting to see them both on the same wax. The project really came to life when CJ Rhodes put his mind's eye to the artwork. Sounds as good as it looks too!
6.. Even // Reverse Light Years
These guys continue to stay true to their own sound and don't stray far from their path. For good reason too... Could easily be five or six radio singles on this double LP. Looking forward to hearing this one come to life on the live stage.
5. X // Asperations 40th Anniversary
They didn't waste their time in the studio recording this now essential LP way back then and the world is a better place for it. Found this via RSD 2021. Anytime the spotlight shines on X is fine by me.
4. The Beatles // Get Back doco
Lots of smoking cigarettes and drinking tea. Ringo with the patience and timing of a clock. George misunderstood. Lennon living in Paul's pocket, Yoko in John's. An album then birthed out of Paul's arse brought to life by Billy Preston. Brilliant.
3. Sonic Rendezvous Band // Detroit Tango
This band is the greatest. Ever. Nick Royale has done us a favour with this standalone release. Thanks.
2. Hot Buttered Surfboards // 50 years
Not sure if there are many wax heads at the I-94 Bar...but man... Terry Fitzgerald... the Sultan of Speed is still keeping the northern beaches of Sydney alive. Morning of the Earth original surfer/shaper and if you give him a holla he'll shape you a surfboard and organise Martyn Worthington to give the board a spray. Total throwback to the 70's..Nuts!
1, Coopers // Partnership w/ Sapporo
Yebisu beer...Once impossible to find outside of Chinatown. Coopers brewery have made this one, fully imported, available at the local bottlo. Worthwhile investing in an occasional cartoon for the fridge. It'll get you pissed.
Tags: sonics rendezvous band, top ten, 4zzz-fm, rocket science, the doors, supergrass, detroit tango, john pettex