Top Tens for 2022: Munster Times zine editor Matt Ryan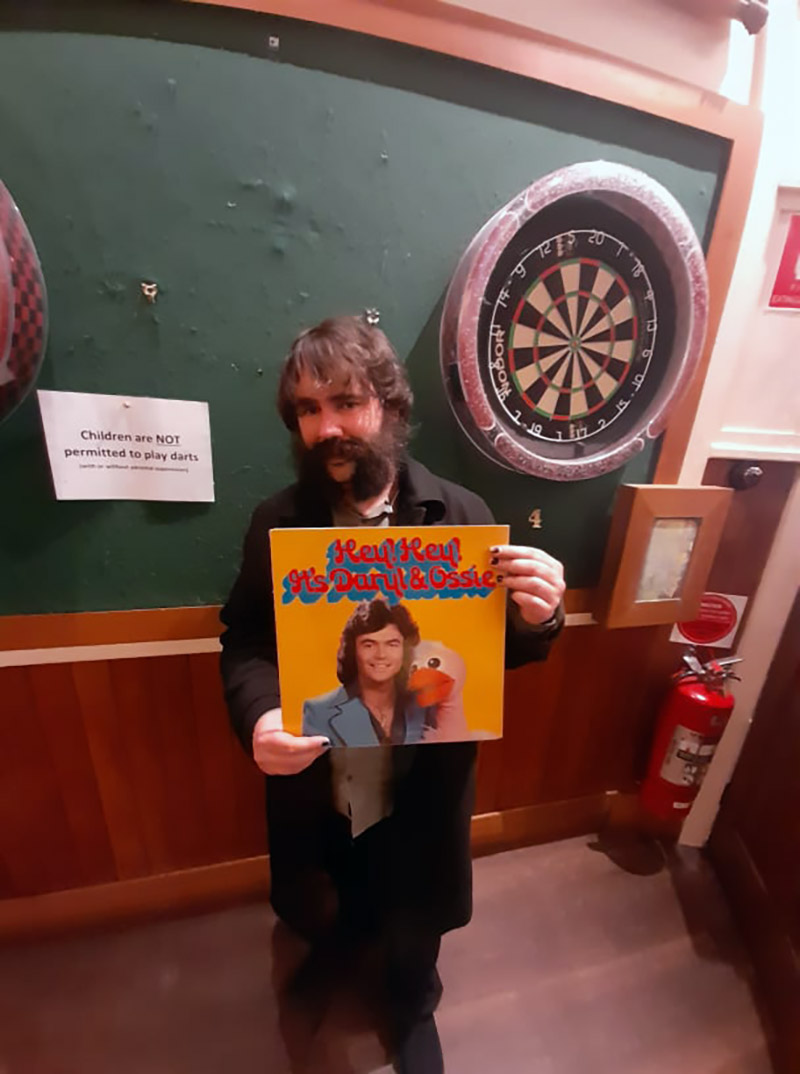 Colin Blum photo
1. Craig McRae
I'll get to music in a second, but I need to give kudos to the Human Fly, Craig McRae, for his amazing job as first year coach of Collingwood. From second last to one point off a grand final appearance. I don't want to overhype him and I'm aware he's only just started the role, but I think it's safe to say McRae is on track to be Munster's person of the decade.
2. TISM- The Croxton and Prince of Wales Bandroom
After nearly two decades of nothing, it was wonderful to see the return of the band that put Melbourne's South East on the map. Two brilliant warm up shows (missed the third), I was amazed that after all these years, the band, now approaching retirement age, put on a no holds barred show that included crowd surfing and the full contact dancing that you only see at a TISM show. The crowd was mixed of people that came back to relive the glory days, and plenty of young people seeing TISM for the first time. The songs are still brilliant, and hearing two new Ron Hitler Barassi diatribes proved that TISM are just as relevant now as they were in there 90s heyday. And these secret shows were a godsend, meaning I could keep well far from that odd festival they were on at.
3. Lord Rochester-The Gem and Old Bar
Medway royalty Big Russ and Saskia graced Oz for the first time, brining there incredible style of garage rock. A mix of UK punk and '60s American garage, these Scots put on a fun, energetic show. Rock n roll at its most simple and purest. The kind of music I refuse to believe anyone could have a problem with.
4. Clamm and Stiff Richards and ROT TV – Corner Hotel
Three excellent bands at the Corner for Clamm's LP launch, and for under $30. Can't beat that. Rot Tv played a ripper set, while Stiff Richards as always brought the goods, with frontman Wolfie up there with Keith Morris as one of the five best frontmen I've ever seen. Then the headliner of Clamm with there too cool for school shoegazing. Three great local bands in a big room, for less than a packet of smokes to get in. What a time to be alive.
5. Circle Jerks and Civic – The Forum
It was wonderful that Keith Morris decided to spend his 67th birthday with us all at the Forum. Before the Jerks graced us for the first time ever in Melbourne, Civic played a brilliant set. There always good, but the bigger the room the better. Then Keith and Co came on for a blitzing 45 minute set. The sound was all over the shop, the ending was odd (band just walked off no goodbye), at times the band had no idea what was going on, but all the anger and energy was still there. I left after their set, missed Pennywise. My job was done.
6. The Breadmakers - Espy residency
St Kilda's Esplanade Hotel once was a thriving place that prided itself on live music. Those days are long gone. Aside from the odd good show in the Gershwin Room and the occasional show in the basement, the place is a cultural wasteland, filled with cashed-up young people more interested in being seen in a place then enjoying quality entertainment. OK, rant over. One good thing that actually got me there was the Breadmakers once-a-month Sunday residency. Three sets of the Breadies fun garage/R n B, mixed with the finest garage cover that would make Back from the Grave pundit's weak at the knees.
7. Stu Manchu and his Chosen Few/Plastic Section - The Gem
A week before the gig, Stu told me he put out a cassette purely to annoy people and to rivive a dead medium. Well, as someone who loves tapes I couldn't be happier. The tape launch was a hoot, Plastic Section as always were superb with their Sun Ra meets Jon Spencer rock stylings. And Stu was in fine form, still has the best walk on of any front man I've seen. Filled with great riffs and a mix of serious and funny lyrics, never a dull moment when Stu and the Few are together.
8. The Johnnys and Penny Ikinger Band- The Tote
After a too much fun gig at the St Kilda Bowls Club, the Johnnys again played another dazzling show at John Wren's old joint. Sing-a-longs a plenty, which even lea to a bloke taking his shirt off, might not have been clean fun, but was fun. Penny and band opened the show, and I must admit was a little odd seeing Penny not strum the guitar, but with her marvellous presence and voice was more than enough to provide another great show.
9. Jack Howard and the Long Lost Brothers and Sisters – Memo, St Kilda
One of the many reasons I love Jack is because he's not someone to rest on past glories, and while he has an amazing back catalogue he's always looking forward and striving for new things. "Lightheavyweight 2" is another fine addition to his great library. As Jack coined it Gorillaz with horns, Jack pays tribute to local St Kilda locations, which was a big part of his set at Memo, and also manager to rope in a few Hunters mates. Great songs with some amazing film in the background at the big stage at Memo, a beautiful experience I hope Jack does again soon.
10. Scott Boland
Ok, this happened in 2021, but I already submitted my 2021 list by the time this happened. A Victorian, aged 32, on debut, taking seven wickets to bring home the Ashes at the G. Please let me know if you know a better story, fiction or true, I'll wait at the bar.
Tags: penny ikinger, jack howard, the johnnys, circle jerks, stiff richards , munster times, matt ryan, scott boland, tism, lord rochester, clamm, keith morris