Come back Lucinda, all is forgiven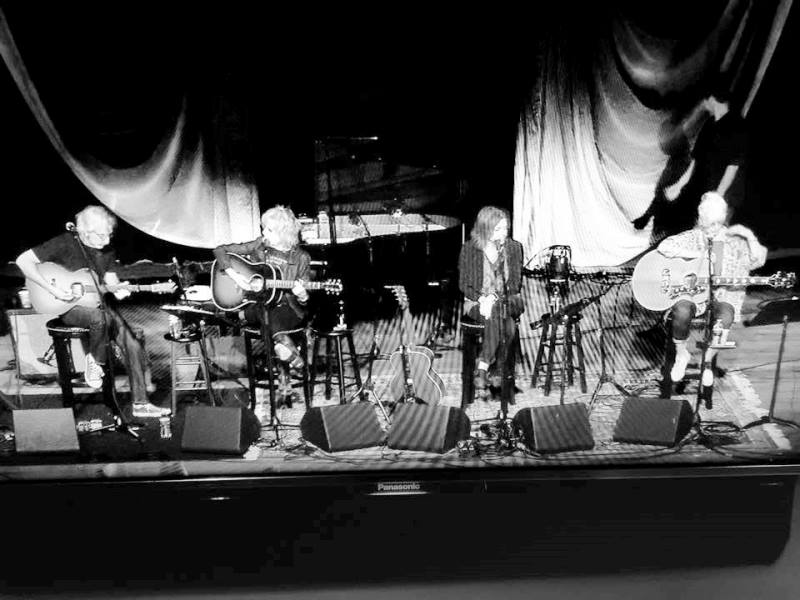 Truth be told, Lucinda Williams' last tour of Australia in support of the "Little Honey" album was a little disappointing. And by a little you can read a lot. I had pretty much said I would never attend one of her concerts again. Ever. All right. It was more severe than that. Blood was spilled and oaths were sworn. A goat may have been sacrificed.
So what was wrong with that show? Vague and disorientated, Ms Williams stumbled around the stage in a manner suggesting someone had slipped her a Rohypnol and it may well have been her. She kept telling us how great it was to be playing in a rock and roll club. The "rock and roll club" in question was the all-seated Enmore Theatre.
The seats were so tightly jammed against each other that you couldn't clap for fear of putting someone's eye out. The band laid down a brutal four-on-the-floor boogie. She indulged in strange off beat dance steps, shifting weight from foot to foot and clapping hands above head. These activities seemed to bear no resemblance to the placement of snare and bass drum.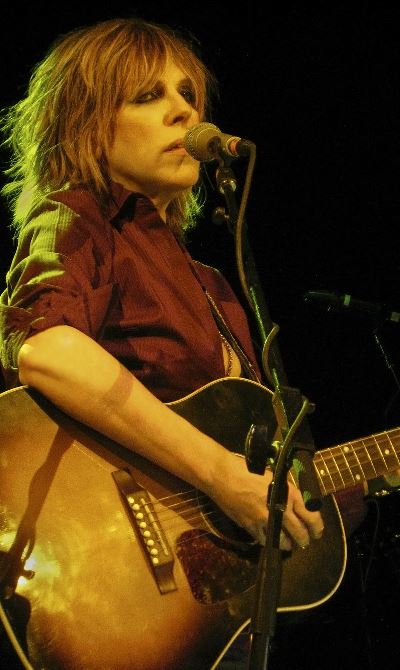 Lucinda Williams
+ Dan Sultan
Enmore Theatre, Sydney
December 2, 2015
Dina Regine photo
Between songs, Lucinda demanded we "Rawk". Subtlety had taken the night off as if officials had refused to allow the greater parts of her talent through customs. To finish the night, she even covered AC/DC's "Long Way to the Top" in such a way as to make me think fondly of the original.
(Anyone who knows me is well aware of my less than high opinion of anyone who wears short trousers anywhere near a rock venue and any band who actually employs them in any capacity. That goes double if their name is Angus Young.)
Now you might think I'm just slagging off an artist for the sake of it. Please remember, I'm a fan. I think she's had about eleven albums out and I've bought eight of them. That's right. Proper money on the counter bought. None of this record company sent me a copy crap. I've been keeping her boots in leather for years.
In case you're wondering, one of the ones I passed on was "Little Honey." The combination of that album and its accompanying tour had me pushing her other discs into the dustier corners of the collection.
But what goes around comes around and - deep down (old softy that I am) - I wanted to forgive. I wanted my memory of that night washed away with something better. Her latest album, "Where the Spirit meets the Bone" isn't just a return to form, it is a career high point and (as my grand daughter has been known to say) an instant classic. Okay, what are you going to do? With some trepidation, the blood oath was broken. It was time to lay the money down and return to the scene of the crime. At least they'd pulled some seating out this time.
Upstairs, in the Enmore bar, I hear a noise through the walls. It's familiar. A gurgling anguished kind of thing. I've got it. It's that noise you hear in the waiting room of a dentist. The muffled cries of a man having his teeth pulled out. Except, instead of a drill, the dentist seems to be using an acoustic guitar. Wait a minute. That must be support act Dan Sultan.
Shocked by the unpleasant noise, I make some comments - as you do. I mention the Australian music industry's pathetic attempts at finding suitable support bands. I say less flattering things, too. Now, despite the fact that everyone in the bar is hiding from the support act, I get more funny looks than normal. I look up Dan Sultan on my phone and find he is much beloved of Triple J and has Arias and Deadlys and shit. I'm insulting a goddamn national treasure. Well, fuck you. If you love him so much, marry him. Or at least get out of the fucking bar and go watch him. I'm having enough trouble drinking canned Jack Daniels and coke. Whoever came up with that idea? And who made it the best of a bad set of options?
So. Dan Sultan. He pretty much bored the living shit out of me. Not crap enough to be bad. Not good enough to watch. Plenty of people cheered and clapped him. But there are people who like Courtney Barnett, Missy Higgins and that cunt John Butler. When judgement day comes, there's no accounting for taste.
The road crew seemed additionally protective on the night. Before the band starts playing, there is a lot of fussing with a music stand probably containing lyric sheets. A light is repeatedly checked to illuminate it. I don't have a problem with that. When you've written a couple of hundred songs, you try keeping them all in your head. Experience tells me that spotting the first three words of a verse will let you cruise all the way to the end of the next chorus.
Besides, tonight's show will centre around tracks from the recent Spirit album and a couple of teases for a new album due for release next year. No "Car wheels on a Gravel Road". No "Passionate Kisses". The latest version of her backing band "Buick 6" plow into "Protection". And when I say plow, I mean they just cook it. Stalwarts Butch Norton (drums) and David Sutton (bass) are still in place with the addition of Stuart Mathis (ex Wallflowers) on guitar.
The band is superb. Of course they can do the country thing. Easy. But they also rock. And when I say rock, they don't forget to roll. Sleazy. Rattling. Writhing. The rhythm section set free of stomping boogie goes strange places. Songs speed up and slow down. Sutton's bass (when not playing a big old upright with bow) rumbles from swamp blues through thirteenth floor elevator style earthquakes and even into reggae. He plays up front of the engine and this is a band that have got that thing. Norton employs the weirdest collection of percussive toys possibly ever assembled on one stage. Mathis is happy to wander off in a Hendrix "All along the watchtower" wah-wah ridden freak-out whenever someone gives him an inch. Are you sure this is country music?
This band was special and Williams introduced all individual members three times over the course of the evening. When does that ever happen?
And how did Williams go? Pretty bloody awesome as it goes. Her voice was noticeably stronger than the last tour. She had to tread carefully both getting on and off the drum riser and her dancing was still a bit wobbly. It was obvious she seemed much happier behind her guitar than simply fronting the mic. She seemed to have got her sense of humour back and to be more at ease and happier in her skin. As is often the case, she has her odd moments of self-doubt and nervousness during the gig - but she kind of always had.
The thing about rockin' out is you don't do it by trying. Last tour, she had tried desperately to be a rock chick. This time she was just being Lucinda and - instantly - the roof went right off of the place. We got a steaming "Changed the Locks" and the obligatory "Lake Charles". Even "Honey Bee" scrubbed up okay given it's added psychedelic make over. There was an acoustic guitar solo session mid set led off by "Compassion". Upcoming songs included "Dust" and "Ghost on Highway 20" that bode very well for the new album.
Fundamentally, she restored my faith. Those early albums of hers absolutely embodied yearning. You felt it dripping off every vocal; the simple done wrong heart-ache howl. If you couldn't identify with it, something was lacking in your humanity. The thing is, yearning changes. What you yearn for when you're young doesn't hold up a couple of decades down the line. But, even if age wearies us, all of us who are still here are lucky enough to be getting a little older. This was a year that saw Bob Dylan playing the State Theatre in the role of ghost vanishing into the darkness. Lucinda Williams is making a similar trip into the swamp of Southern Gothic.
"Where The Spirit Meets The Bone" is a tremendous album. This gig was brilliant. I can only highly recommend you buy the former and try and catch the later if she comes to your town. Surprise encore's included takes of the Clash's "Should I Stay Or Should I Go" and Neil Young's "Rocking In The Free World." Stay was easily as good as the original. "Free World" blew the original out of the water. I bet you'd never thought that would happen.
Tags: clash, sultan, theatre, enmore, lucinda-williams, dan, neil-young