Jesus and The Mary Chain's perfect pop set to the aesthetics of noise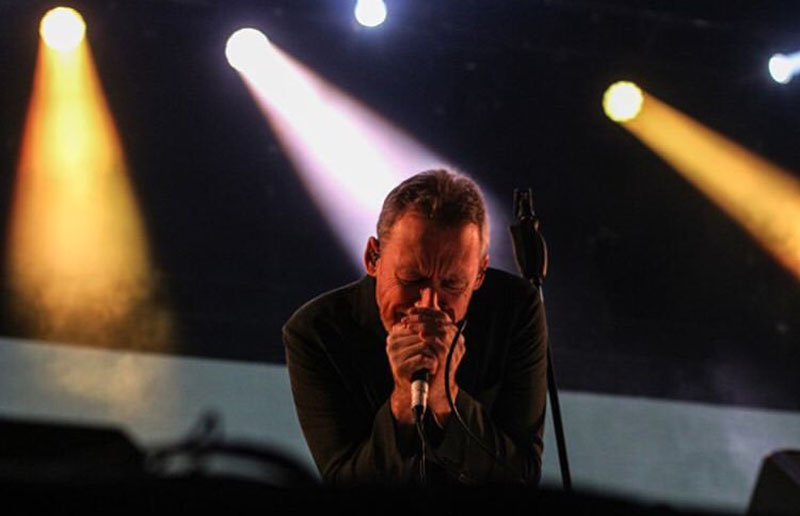 Credit: @majortielve
It's easy to forget just how good the Jesus and Mary Chain actually are; how many drop dead classic songs they have recorded. Then, on a Thursday night at the Sydney Opera House (no less), they ram a shit ton of their greatest hits down our throats and they still leave out a huge chunk of back catalogue just to spite you.
They make it look easy. But being this damn good is not easy.
Photo credit: @steve_jones

Jesus and The Mary Chain
Sydney Opera House
March 7, 2019
If it was easy, every shit cunt would be playing the Sydney Opera House. And let's face it. There is a prohibition on shit cunts playing the Opera House. To get on that stage, you have to bring something to the table. Even if you are a shit cunt, you have to be the best shit cunt at what you do.
The JAMC are one of rock's greatest experiences. They're like Ramones/Kraftwerk/Stooges one-of-a-kind good. There's no other band quite like them - apart from the copyists who predictably miss target by many leagues.
The JAMC take the essence of pop and slam it hard against the aesthetic of noise. They invented the music of David Lynch before he even saw it coming.
That they didn't perform at the Roadhouse in the return season of Twin Peaks is a thematic and cultural injustice.
More to the point, they are drug music personified. Watching them was like doing really good drugs. Floating in a near hallucinatory light show, time went awry. Their hour and 10 set flew past in a haze. We get 15 minutes of encores.
Thundering primal drums. Pounding bass. Guitars moving like continental plates over a magma sea. The only thing that could have made it better would have been if they replaced the smoke machine with the discharge from a thousand opium dens.
And over the top of the roar; perfect pop.
The vaults are plundered. "Psychocandy" and "Dark lands" give up their ghost. The nineties singles. The mighty "Snakedriver" from "The Crow" soundtrack. All bliss.
"These are two songs from our last album. Please don't walk out."
No-one does. I was on my phone ordering a copy. Damage and Joy is its title.
They finish the night claiming to hate Rock and Roll whilst doing every thing in their power to save it.
Any peeves? The show was set for a prompt 9:30 start but didn't begin until 9:45 when the industry parasites entered to fill the first three rows.
Tags: live, sydney, australian tour, jesus and the mary chain, opera house