Originally appearing on singles and tribute albums, the tracks include on "Down The Shops" go right back to covers of the Kinks' classic "Til The End of the Day" and Gary Valentine's Blondie power pop masterpiece "(I'm Always Touched By Your) Presence, Dear" which appeared as B-sides on Even's early CD singles.
The most recent track is a cover of the Meanies' "The Reason Why" which appeared on a split single the band shared in 2019. The album's track listing reads very much like a list of the band's influences – including Beatles, Yardbirds, formative Australian inspirations the Sunnyboys, Hoodoo Gurus and Stems, and classic '90s power poppers the Posies.
And just to keep suirprised, there's a a roaring and swinging never-before-released version of the Sex Pistols' "Pretty Vacant" from a 2014 Jukebox gig at Cherry.
Keith Claringbold had a chat with Even's Mr Everywhere, the ubiquitous Ash Naylor, whose other bands are Paul Kelly, Rockwiz, The Stems and The Church.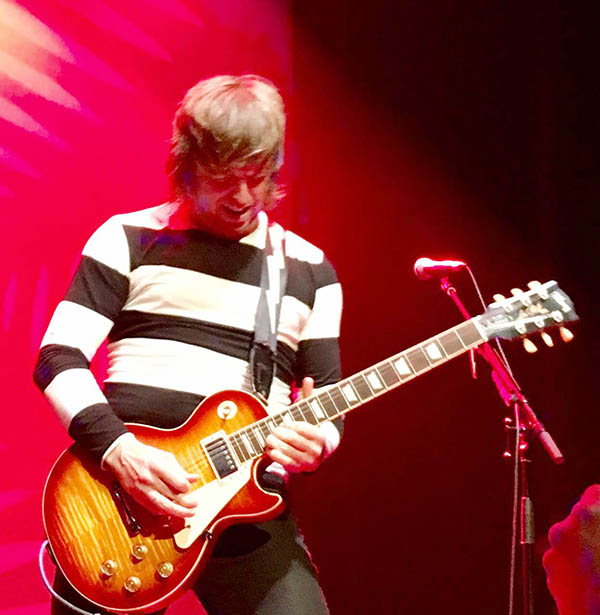 KC: Why the covers album? What was the thinking behind that?
Ash: That was Wally's idea. He thought that they were so disparate and spaced out over such a long period, that it would be great to have them all under the one roof, so to speak.
KC: A few had previously been released as B –sides or on compilations/tribute albums over the years?
Ash: They tend to get forgotten over the years and it was nice to acknowledge both the work you put into learning the song and the artist you're celebrating. It's a nice hat tip to all the bands we love.
KC: One track I didn't know of, was The Meanies' "The Reason Why" and to my ears it has the most "Even' sound to it.
Ash: I think it's my favourite Meanies song probably because it is more in tune with an Even mentality. Link is an absolutely amazing songwriter so it was a real honour to be able to do that. Link has an almost Brian Wilson-like approach to putting chords together . He doesn't take the easy route.
KC: The other one I didn't know was "True".
Ash: That was written by Mandy Barron and we did record a cover of it in our early days for a single B-side. Wally did a great job on the vocal; he's got a really sweet voice. It's great doing songs written by your friends, so for us, having songs by Link and Mandy on there is a really nice thing and points to friends and connections made playing music.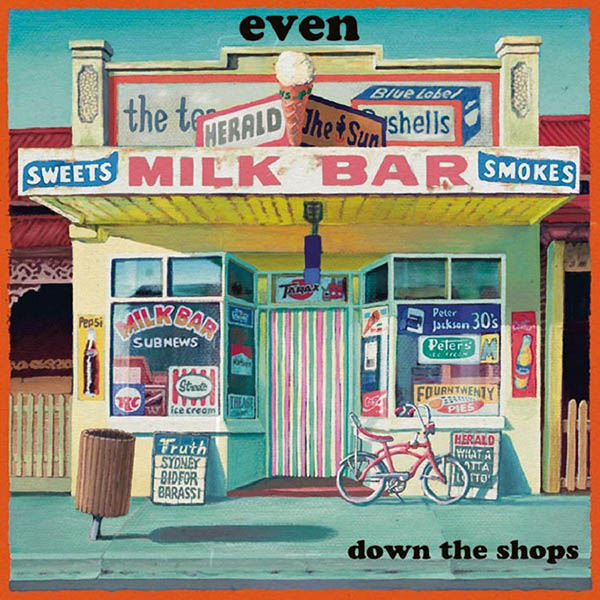 KC: As you're a full time musician, was 2020 especially difficult for you, with so many things being cancelled?
Ash: Everything fell away for musicians and crew but the big lesson was that we had to adjust. I managed to do a lot of recording in that time. I worked on things I'd put off for some time so it forced my hand in a way
KC: I gather you have a few new projects on the way.
Ash: We're (Even) working on some stuff at the moment. During lockdown we could only get together in very isolated and very small windows of time. In July, Matt and I put down backing tracks and it was a few weeks ago, once restrictions were lifted, that Wally could add his bass to those. Hopefully we'll have something out by mid-year.
I'm working with Steve Pinkerton on his next Ronson Hangup album and he hopes to have that out by midyear as well.
My solo instrumental album called "Soundtracks Volume 1", which was released online last year, is being released in a physical form in the next couple of months.
KC: Any live work coming up?
Ash: I'm playing with Vika and Linda Bull live and doing an album with them and one with Paul Kelly. Bizarrely, I'm actually filling in with The Meanies on February 1, as one of the members is overseas.
Even-wise, I think we are going to be looking at doing some Victorian regional shows in the next couple of months.
The Church are set to play Bluesfest in April and there will, at some stage, be an Australian tour.