The late Robert Matheu's lens eye view of high-energy history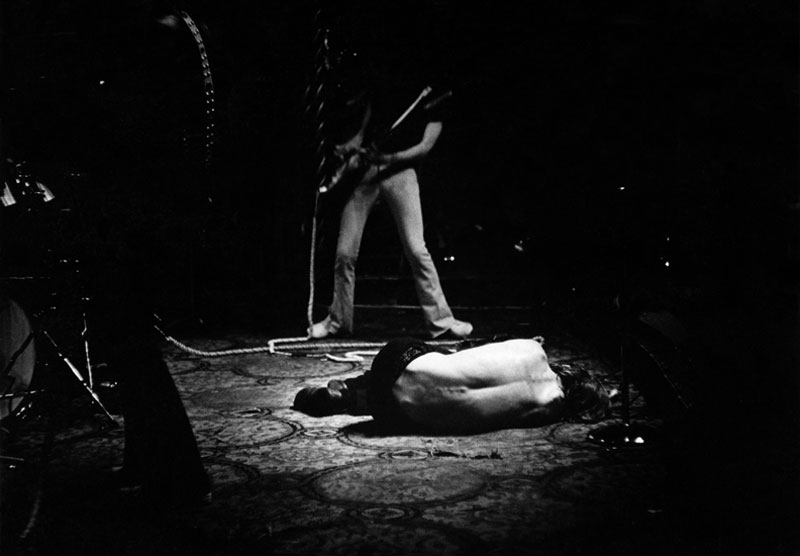 A Stooges Asthma Attack at th Grande Ballroom in1968. Robert Matheu photo.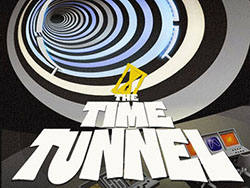 The year 2006 was something of a watershed for fans of high-energy rock and roll of the Detroit variety. The reformed Stooges were in full flight and an historic six-CD, eponymous Sonic's Rendezous Band box set came out on UK label Easy Action.
The box set's executive producer of the box was ROBERT MATHEU, a Detroit-raised and former Creem magazine staff photographer. Sadly, Robert passed away in 2018, but a dozen years before, he told the back-story of the box set to the I-94 Bar - and of course regaled us with stories about the MC5 and the Stooges.
We're revisiting many of the stories originally published on the I-94 Bar that were archived when we moved virtual location a few years ago. This is one of the trips back in The Time Tunnel.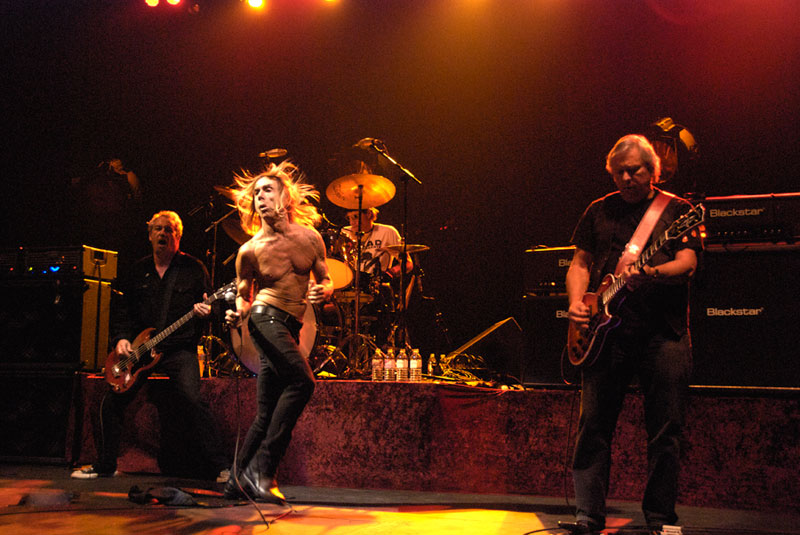 Reformed and firing with James Williamson replacing the late Ron Asheton.
SEPTEMBER 25, 2006 - One of the most eagerly-awaited releases of 2006 is the "Sonic's Rendezvous Band" box set on UK legacy label Easy Action. Six CDs of mostly unheard material from one of the legendary Michigan bands of the late '70s, it doesn't get much better than this.
If you don't know the Sonic's Rendezvous Band story, read this piece by former I-94 Bar writer Ken Shimamoto. A supergroup from the ashes of the Stooges, the MC5, The Up and The Rationals, Sonic's Rendezvous Band was Fred "Sonic" Smith (guitar/vocals), Scott Morgan (guitar/vocals), Gary Rasmussen (bass) and Scott Asheton (drums). Sonic's Rendezvous Band were pure, undistilled rock and roll, a guitar wet dream whose only recorded legacy while they were active, the stereo and mono-sided "City Slang", remains the essence of high-energy music nearly 30 years later.
The Easy Action box is a revelation for most, with the contents circulating only as hand-me-down tapes among hardcore fanatics or as furtive, short-run CD-R bootlegs selling at rip-off prices. Although all surviving band members consented to the project, not everyone wanted the box set to see the light of day. Rumblings of legal action turned out to be hot air, with the attendant rantings of one ex-band employee leaving a rank taste in many mouths. But it's out now and there are more interesting stories on which to expend bandwidth.
One of those yarns belongs to Los Angeles-based Robert Matheu, the Michigan-raised photographer whose teenage years were spent following the likes of the MC5 and the Stooges (among others). In the afterglow of those bands, the young Matheu was drawn like a moth to the flame of Sonic's Rendezvous Band. He photographed them many times and sent his pictures out like evangelical calling cards to magazines like CREEM and Rock Scene where their publication helped lay down the legend.
A quarter of a century after Sonic's Rendezvous Band was laid to rest, Matheu threw himself into making a box set centred on this revered outfit a reality. He remains an evangelist for the music he grew up with. THE BARMAN thought there was time one Sunday (after they'd both been to church) to ask Mr Matheu to answer a few questions about Sonic's Rendezvous Band (the box and the band). Here's the result (with all photos by Robert Matheu).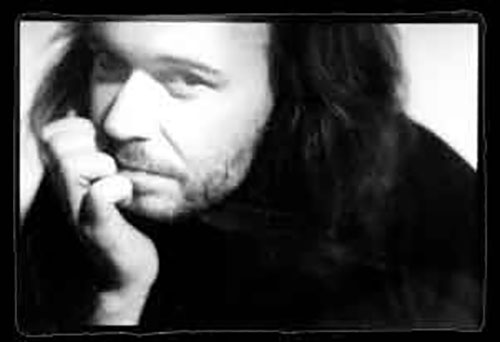 Q Thanks for joining us in the Bar, Bob. What was the genesis of the box set and how long did it take to compile?


I worked with Carlton Sandercock at Easy Action on the Stooges' "Heavy Liquid" box set last year, and we started talking about the Sonic's Rendezvous Band. Since I experienced so many shows, fans who had never seen the band were always asking me about them. Out of that curiosity, I spoke with Scott Morgan when I was in Detroit, asked if there were other tapes other than what had been released, who might have them, etc.


We tracked down tapes from Dan and Joe Hurley, old friends of Fred's and the band, they were at all the shows. They knew Fred from the later days of the MC5. They gave me some open reel tapes that I had transferred to CD. Scott Campbell who recorded a couple of shows at Bookies Club 870 was also helpful. We went through all of those, as well as stuff forwarded to me by fans like Graham Ling, just to listen to everything. It was amazing to me how many bootlegs were out there.
Then, when I was in the UK last August for the Stooges shows, it was important to me that Scott Asheton approved of the idea and what music was used. I gave him burns of five or six shows that I thought might be worthy. He passed those on to Morgan when he got back to Ann Arbor. It became apparent at some point that we might want to try and cover as much ground as possible with the project. The band changed so much over the years, so that became our focus.


An early standout for me was their version of Dylan's "Like A Rolling Stone," that featured both Fred and Scott on vocals. That was what started me looking for other tapes. The two releases that had come out earlier represented the band at a certain peak. But there was a lot more to the band's legacy that I felt could be embellished.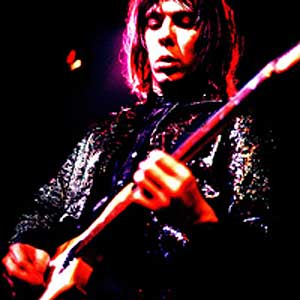 From conception to the box you are holding in your hand, it took a little over 18 months. I was never was sure that we'd find what was needed to paint a broader picture. We weren't trying to rewrite history, just present as much as possible and let the music speak for itself. The artists that I admire, not poets per se, but musicians and photographers, I find all their work important in order to understand their masterpieces. To me, Man Ray and Diane Arbus' earlier work, or even their more commercial work, illuminates their art for me.
Diane Arbus is not known for her fashion photography, but I can find her dark side in that as well. Likewise, "City Slang" as a stand-alone recording, that one-off single is a masterpiece, but does that make the rest of the songs less important? Fred Smith was no Brian Wilson — the studio was not the SRB's home. They shone brightest onstage. I think "Sweet Nothin'"and "It's Alright" stand next to "City Slang" as some of Fred's best — equals as far as I am concerned.


Q Did all band members approve of its release? Which ones provided input?


All band members were involved in some fashion. Scott Morgan made sure he spoke with everyone about the selections, tracks that might be missing that should be included. Going into it, I spoke with each member directly and contacted Patti about the idea, and then spoke with Jackson Smith on a number of occasions.


Q Some of the stuff has been booted but most of it has gone unheard by all but band members, their friends and a handful of fans. How much technical work was involved in enhancing the source tapes and from where did they come?


The "Chances Are", "Lamphere High School" and "Masonic Auditorium" discs had not been booted. We didn't have to clean those up too much. Bill Inglot who does much of the remastering and archiving for Rhino recommended the guys at Penguin Recording, who assisted with the transfer of "Chances Are" and "Lamphere", as those open reel tapes needed extra care. "Masonic" we cleaned up a bit of tape hiss, as that was on a Maxell C-90 cassette. The band wants to release a vinyl edition of that.


Some bootlegs even originated with tapes that I recorded; I might have made copies for friends here and there over the years, but would have never thought they'd go that far around. I sometimes took my home cassette deck to gigs and plugged it right into the soundboard, whether anyone was looking or not, I don't know. There are three tracks on Disc 6, "Sweet Nothin'," "Song L," and "Love And Learn" that I recorded at the Executive Inn Ballroom in Warren Michigan. As well as what I consider to be the definitive version of "It's Alright," recorded at the Second Chance, that was included on the vinyl 12" issue of the "City Slang" EP.
The "Morgan Basement" tapes had been going around for years, I am amazed at how much good feedback we've gotten on those tracks already. Ron Cooke (original bassist) is on those as well, as the Chances Are show. That was really the genesis of the band, or so it seems. There is a version of the Stones' "Empty Heart" on Disc 6, that has a rather cold start to it. Apparently the Hurleys were trying to save tape as Morgan was tinkering with changing his guitar string, so they shut off the recorder, turning it back on when it seemed the band was kicking in.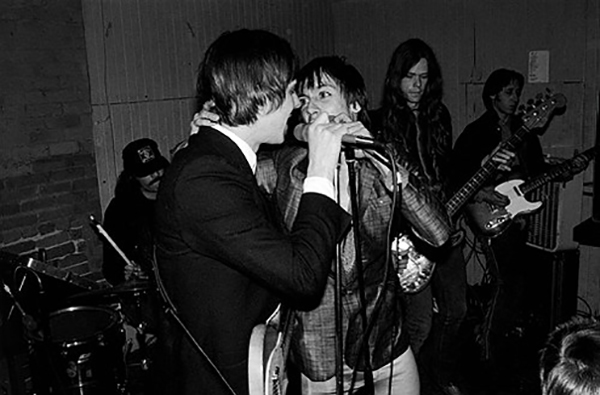 Iggy joins Sonics Rendezvous Band onstage at the Miami in Detroit.
I felt that both "I Believe To My Soul" and "Empty Heart" held some significance, as they were both covers that the MC5 had done. Out of all the times I saw them do "Empty Heart," this was the only version that we could turn up, recorded at Second Chance, February '77. The rehearsal version of "Sweet Nothin'" I got from Scott Morgan years ago, I had a compilation tape with about 8-10 instrumental versions of their set, as well as the basement tapes and the single version of "Highjackin'" by Lightnin', Scott's band before the SRB came together.


Again, I was surprised by how many bootlegs there were. Also surprised that many of them sported so many of my photos on the packages. Back then, after a SRB show I'd stay up all night in the darkroom and print 5x7s and send them out to CREEM, Trouser Press, Rock Scene, NME, Zig Zag, and anyone else that might be interested. Most of those prints never got returned, but still, to have them turn up on a sleeve...
For the most part we stayed away from pulling any tracks from those, but they did lead me back to source tapes. "American Boy" came to me via bootleg and then Gary Rasmussen tracked down his cassette, as well as "Flight 505," Gary's sole vocal performance. "Party Lights" was also something that Morgan and Rasmussen insisted we must find.
When I heard that tape, I remembered that show so well, and Fred's silly joke. You can hear me on there "hecklin'". It became apparent that was one of the things that I wanted to express with this, Fred's amazing sense of humor. He'd say, "Humor is serious business."


Q I suppose this puts a lid on bootleggers to a large degree. Is there much else left to issue and will it come out?


No, there aren't any plans for anything else, except as I mentioned may be vinyl of "Masonic". Our intention was a one-time mark. There were a couple other tapes that I found from the Second Chance, recorded on two-track reels, but redundant in songs.

 (ED: There have been subsequent releases, most of which are still in print on Easy Action.)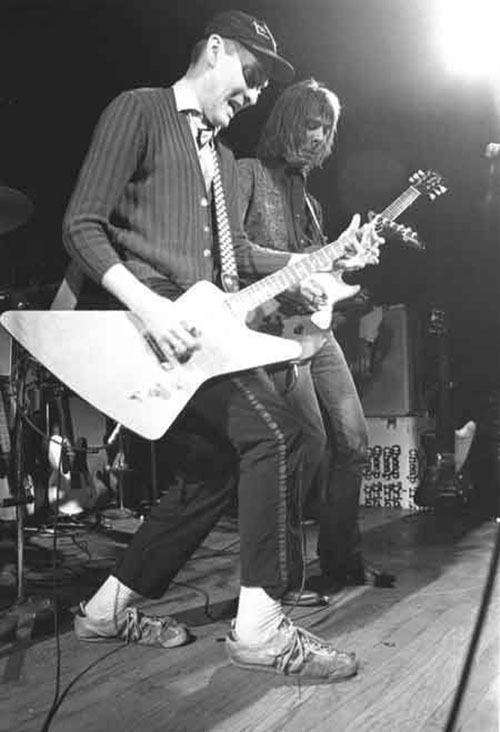 Cheap Trick's Rick Neilsen with Fred "Sonic" Smith.
Q Tell us about the first time you experienced Sonic's Rendezvous Band live and what set them apart from contemporaries?


I saw them in Bad Axe, Michigan, Gary's first gig. What set them apart was they were being themselves, they didn't try and sound like what was on the radio, Journey, Ted Nugent, Bob Seger, they played what made them happy. Later when it became vogue, they didn't turn "punk" or the dreaded "new wave," just stayed solid straight ahead rock 'n' roll. I saw them open for the Ramones, at least three times and even though they were still far removed from the Ramones' simplistic "1-2-3-4!" Both bands drew from the same power source.


Q From the clips I've seen (a blurry "City Slang" and a 1980 reformation for an AIDS benefit), Sonic's Rendezvous Band more or less just got up there and churned it out. Is it a fair summation that they relied on the quality of the songs rather than any visuals and was this some sort of reaction on Sonic's part to some of the things that went down with the MC5?


Right, they just churned it out. If Fred dropped to his knees, I am not sure he was doing it for "show" or that is where the music took him. I'd go with the latter. Look at the photos in the box set, what stories do they tell? Fred didn't do that every night. You see him on his knees in three or four photos; one of Sue Rynski's, she was standing right next to me when I took the shot on the page before. Those have become the iconic photos because they stand out. But it happened may be two or three times, max.


Q Did you get to see the Five a lot, by the way?


I was barely pre-teen the first time that I saw them at a daytime festival at Olympia Stadium, might have been my older brother or neighbour I went with. I am sure it was to see Bob Seger, who I think was also on the bill. But, we had crap seats on the side of the stage and really couldn't see much. Then a few years ago, going through old negatives, I found some of the MC5. Back then I wouldn't have thought much of them, but in 2000, I was blown away.
The photo was used on the back cover of the Leni Sinclair/Cary Loren film released last year as "Kick Out The Jams" on DVD. The photo took on meaning that it hadn't before. Saw them at Wayne State, and at the Grande Ballroom (I think it was their last show).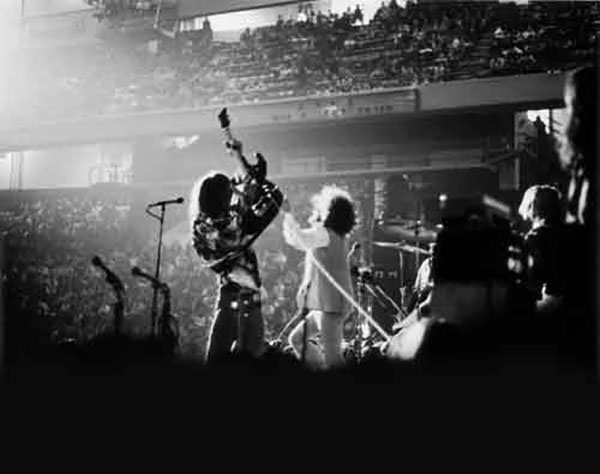 Q Everyone seems to have a theory about why Sonic's Rendezvous Band never broke through. Did they work hard enough or were they content to play their backyard? Was the rest of the music industry interested?


Theories are…I don't think Fred or anyone else in that band could be accused of ever playing the show biz game. Iggy never played it straight, always did it his way as well. Seger broke out on his own terms and still plays on his own terms. Mitch Ryder, one of the greatest overlooked talents in the region, do I need to say this? Not sure if the last men standing would agree, but I think Mitch & The Detroit Wheels opened the door for everyone else. If not opened it, at least it made them believe, "Why not us?" Not that they wouldn't have accepted it, but they weren't going to seek it out.
I remember thinking at the time, my good pals The Romantics were making all the right moves to break out, they wanted it! Going to NYC, showcasing, going to Toronto, taking up with small labels, making dents. I hooked them up with Greg Shaw at Bomp who put out their first national single, although independent. Greg asked me about the SRB, Fred had no interest.
I didn't understand it then, but might understand it better now. Had they signed with Sire Records or someone else that might have understood them at the time, where would that have put them? You have to play that game, and they had already been there and been burned. I doubt if any of them had the desire to go through it again, unless it was on their terms.


Q It always seems amazing that they didn't release more than a solitary single, and that it was the same song (granted, one of the greatest written) on both sides. I know recording costs have plunged and the DIY ethos has never been stronger, but what's the bottom line on why more of the songs went unheard for so long?


Morgan has a story about shooting himself in the foot on why "Electrophonic Tonic" eluded the B-side as planned. I wasn't privy to that stuff, that wasn't my role back then. Since then, as I have been told, other than what has come out, no one had approached them to put something like this together.


Q We hear a lot about the internal dynamics of Sonic's Rendezvous Band – the yin and yang of Sonic and Scott Morgan, if you like. I know the liner notes throw a lot of light on this after all these years, but what's your take on that?


I think more is made of it than actually existed. Seriously, I went to a couple of rehearsals, not many, but I never saw any tension. They weren't a band like the MC5, living under one roof. They had their own lives, had a couple of beers at parties together, rehearsed when they needed to. Never saw a fight, or any drama. I am sure there was something after they came back from Europe, they seemed different, those are their stories to tell.


Q I always understood the band was moving in more unusual directions - even in rehearsal - before it all ground to a halt and Fred Smith more or less retired. If they'd gone on, how would they have sounded?


I don't know that it ground to a halt. Fred fell in love, that is undisputed. I was there while it was happening, you didn't even need to hear the words. I walked into Patti Smith's dressing room at Masonic Auditorium and just knew it had kicked in. Everyone respected each other's private life, even through it was quite in the open, it was still respected, never talked about. I don't think the band suffered from it, not onstage. Fred just didn't have the interest left in the band, I suppose. Again, I did see that it strained the band when they went to Europe with Iggy, but how could it not?
The last gig I saw was at the Second Chance in early 1980, the show "American Boy" comes from. Fred had played sax onstage with the MC5 at times and to have him revisit that, and what an amazing song! Patti and Fred had been playing onstage together, experimenting with some more avant gard type of stuff. I have tapes of that from the Second Chance as well, but this wasn't the place for it.
Later on, Patti and Fred recorded "It Takes Time" for "Until The End Of The World" soundtrack, an overlooked masterpiece. "Up There, Down There" from Dream Of Life, also overlooked. Could be Fred looked forward to collaborating with Patti. Sometimes working with someone, bouncing ideas, can be quite fulfilling after being the sole artist, I know it works for me at times. Your idea gives way to another that takes them to yet another place altogether that you may not have gone to alone. That doesn't seem to be discussed much, maybe it was just that simple. They seem to have shared a mutual influence in each other.


Q For a guy who experienced the heady days of the Detroit scene of the early '70s first-hand, how disappointing was it to see it atrophy in the '80s? Is that an exaggeration, or did the scene experience what, in stock market terms, could be termed a correction?


Motown Records leaving Detroit had the biggest effect, but there has been a rebirth in the music and Detroit has never been stronger since. I left in 1980, I am proud of the music I was exposed to and it helped shaped me, those sensibilities are with me today. There was huge underground techno scene there in the '80s, very influential. But I grew up there knowing it was my starting point, I was intended to get to where I needed to be.
Detroit has regained a strong musical presence in the last five years, the White Stripes, Dirtbombs, Fondas, Detroit Cobras, Gore Gore Girls…The Sights really blow me away! I liked Jackson Smith's band, Back In Spades, they made a cool record, "Detroit Slums."


Q Talk about some of the bands from Michigan you shot in the 1980s. What about from further afield?


The Romantics were and are still good friends. Their last record was great, the overlooked "61 & 49". They always made records for radio and onstage were an amazing rock 'n' roll band. The way the Beatles made great records, but the Stones always smoked them onstage
.

I've photographed Brian Wilson, Johnny Cash, George Harrison, Bob Dylan, many of my heroes, of course Patti Smith. I've had photos published that I took as a teenager in Detroit, used in a recent box set for the Faces…they had a huge impact on me, always love the Faces. Many of my photos from those days were in recent reissues for the Stooges as well. I toured with the Pretenders and Stray Cats in the '80s, at the top of their game.
I've worked with Cheap Trick since the beginning, they remain very good friends today. I saw them for the first time in Ann Arbor at the Second Chance. Fred got up onstage with them once and played "Route 66" and "Let It Rock." We considered including that as a hidden bonus track on the box set, but again, didn't really fit.

Sorry, I love to digress.


Q I understand you saw the last couple of Stooges shows in the '70s. Tell us about that.
Well then, those last Stooges' shows…I am perpetrating the theory that although there were at least five different performing ensembles of the Stooges, there have been three bands. The Elektra albums, "Raw Power" and the current line up with Mike Watt on bass. I think Watt brings something much different. By far I prefer Ronnie on guitar, but when he was playing bass to his brother's drumming, that was an amazing rhythm section. As far as Detroit made sound goes, if you don't have that solid backbone, go home.
Okay, March 1973, Ford Auditorium Detroit. The return of Iggy and the Stooges. If ever the time was ripe for their picking, it was at that moment. Alice Cooper was reining high after "Killer" and "School's Out", with "Billion Dollar Babies". Ziggy & the Spiders from Mars had just been through the Motor City as well, but it was our hometown heroes the Stooges that all bets were on.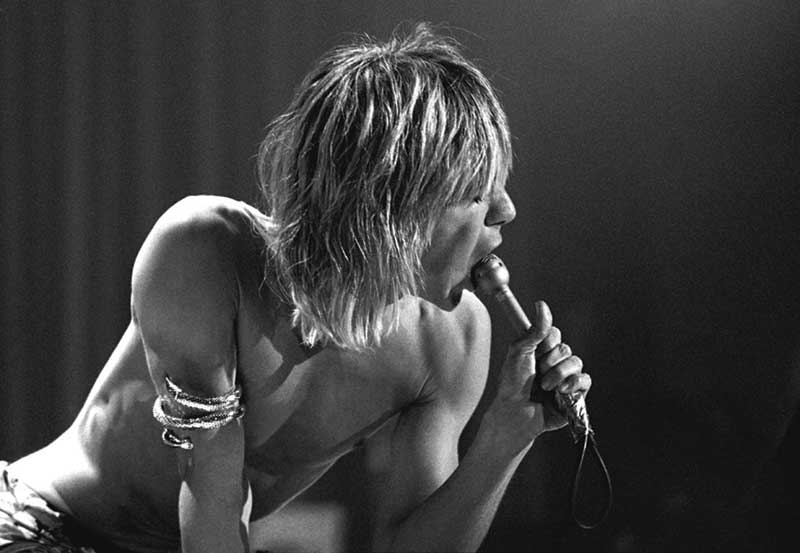 The local glitterati was out in full bloom, with patchouli oil and reefer filling the air. The Ford Auditorium show remains one of a kind, we'd never seen the band tighter. With the sonic shred of Williamson on guitar, this was the Stooges Mark II, the heaviest of metal we'd heard yet. Iggy danced and pranced the stage followed by his horse tail, with James Williamson of course in Mainman-designed space drag...nice boots!
Fast forward to the Michigan Palace later that same year, somewhere they had lost their glitter, the crowd had changed, somewhere in that six months, the Stooges' magic carpet that they had been flying on, had been pulled out from under them. The hope was gone, "Raw Power" had failed to catapult them into the glorified air of stardom.
The very last gigs at the Rock 'n' Roll Farm, a Westside biker roadhouse and the infamous Michigan Palace "Metallic K.O." show, were a couple of the scarcest and probably dangerous gigs that I ever saw. Iggy remained true to his untouchable comic roots, why else would you insult a biker's mother, when she was most likely drinking at the back of the bar?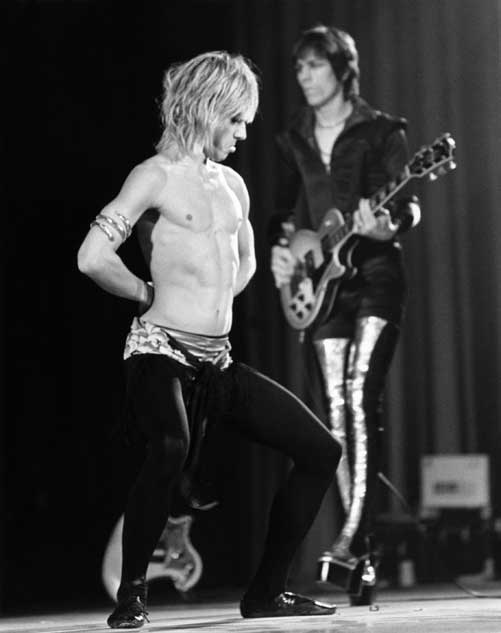 Over the years there has been so many that came forth and claimed to have been the one to punch Iggy out that night, but I think he most likely took himself out, simply by leaving the stage. Anyone could have been knocked out cold in that place, just by looking at someone that wrong way.
Iggy went on WABX radio in the days between those final gigs and further taunted them to "…come on down to the Michigan Palace and take another shot at me!" I've gone on record before with my long time belief that the Metallic K.O. show was a template for the Brits and the Punk Rock movement that followed. Never before had any performer involved the audience on such a level.
I think Iggy might still view performing today as a tag team sport, as he prowls the Stooges' stage announcing the band members in their professional wrestler personas. From San Pedro, on bass…on drums, from the deepest darkest regions of…on guitar, weighing in at…and in this corner, hailing from Ann Arbor, Michigan, still the undisputed champion of the world, and fronting the baddest of the bad bands in the land, I give you fucking IGGY POP!
Q Have you enjoyed the reformed Stooges shows you've seen?


Pardon moi, what was the question?



I saw the first one at Coachella. Detroit, NYC, Long Beach in '03 and last summer at the Leeds and Reading Festivals as well as the Fun House show at the Hammersmith. The Fun House performance was one of the best, having the hot sweaty air compressed, inside a small venue, pounding you. That's what that music was written for. It drove the music into your body, with no escape.

All the shows were amazing. Before they hit the stage at Coachella, CREEM editor Brian J Bowe was with me in the photo pit and he asked me what I thought the first song would be, without thought, I'd knew it'd have to be "Loose." When they brought Steven Mackay out, I couldn't stand it, "Fun House" with the sax!


Detroit of course was also a standout, homecoming as it has been referred to. Iggy commanding Rock Action "Back To Africa!" Shouting orders at Ronnie to play! Unreal…Iggy seemed in awe of the band while onstage with them. "I SEE YOU! I AM YOU!"


Q I know you're now living in Los Angeles. What are you doing professionally?


Still making photos. Been working on the rebirth of CREEM Magazine, acting as the MFIC (ED: Mother Figure in Charge) for CREEM's wesite (ED: Now defunct). We have some very good writers on board, still haven't given up the dream of bringing it back into print.


Q Since we're in a Bar, what are you drinking?


If that waitress with the fishnets and thigh high leather boots ever gets to coming back around to us, I'll have another Grey Goose martini, very dry. Ronnie Asheton and I put a few of those away in London last summer, my head is still spinning. "Is there a doctor in the house? Sir, thank you, are you a doctor? No, I am a musician." That's another story, for another time.
All photos © Robert Matheu
R.I.P, Robert Matheu who died of an accidental drowning on September 21, 2018, at the age of 63.

Tags: sonics rendezvous band, stooges, mc5, fred sonic smith, james williamson, cheap trick, scott asheton, rock action, scott morgan, ron asheton, robert matheu, creem, garry rasmussen, mike watt, the romatics