Ain't no Saints like these Aints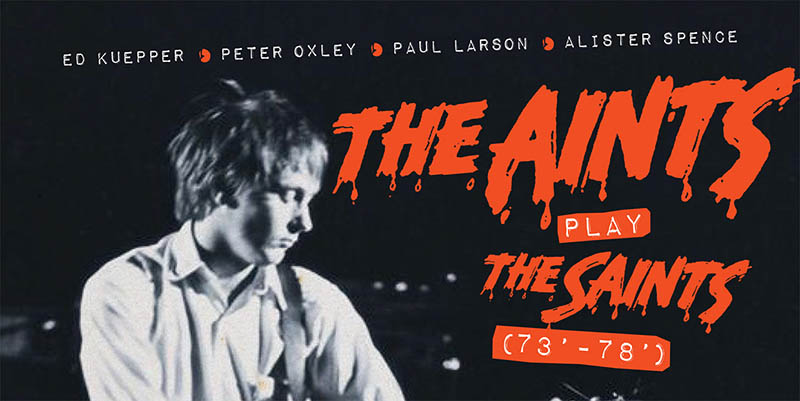 On the 40th anniversary of the release of The Saints' classic album '"(I'm) Stranded"', founding member, guitarist and songwriter Ed Kuepper will revisit the material performed by that seminal Australian band.
Originally spawned in the early '90s, The Aints sought to bring justice to the sound and attitude of the original Brisbane-based band, capturing their energy and iconic onstage presence.
Alongside bassist Peter Oxley (Sunnyboys), drummer Paul Larson (The Celibate Rifles), keyboardist Alister Spence and a guest brass section, The Aints 2.0 will perform songs that spanned their three ground-breaking albums: the proto-punk classic '"(I'm) Stranded"' (1977), the hugely influential '"Eternally Yours"' (1978), and the genre-defying '"Prehistoric Sounds"' (1978).
Wednesday 27th September 2017
The Tivoli, Brisbane Festival
Friday 10th November 2017
The Gov, Adelaide SA
Saturday 11th November 2017
Rosemount Hotel, Perth WA
Friday 17th November 2017
Caravan Music Club, Oakleigh VIC
Saturday 18th November 2017
Corner Hotel, Melbourne VIC
Friday 24th November 2017
Factory Theatre, Sydney NSW
Saturday 25th November 2017
Twin Towns, Gold Coast QLD
Tags: saints, ed kuepper, peter black, the aints, paul larsen, alister spence