Bloodstock: Brisbane benefit unveiled for Lime Spiders singer Mick Blood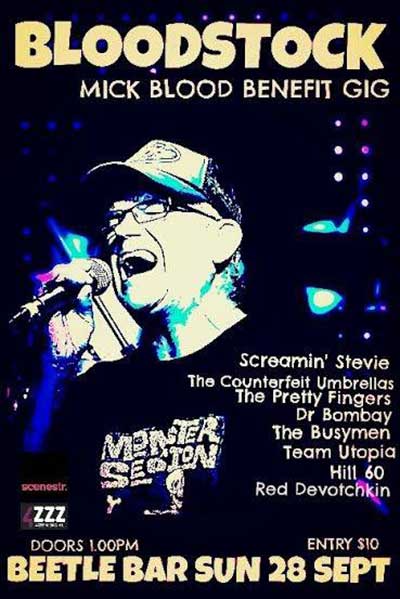 Hot on the heels of the Perth show and a day after the Sydney gig, there's a Brisbane benefit for Lime Spiders vocalist Mick Blood happening in Brisbane.

"Bloodstock" is being held at Roma Street's Beetle Bar on Sunday, September 28th from 1pm and features the talents of friends and former bandmates.
You can catch Screamin' Stevie, Dr. Bombay, The Busymen, The Counterfeit Umbrellas, The Pretty Fingers, Hill 60, Team Utopia and Brisbane's own Burlesque beauty, Miss Red Devotchkin, from 1pm.
Tickets are available at the door for $10. All proceeds will go directly to Mick's Support Act fund.
Mick is recovering in a Newcastle hospital after a pub altercation left him with brain damage.