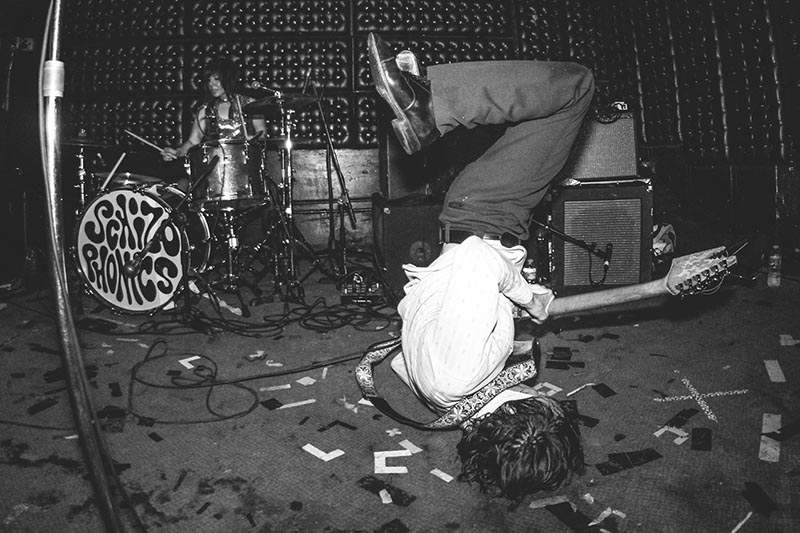 "The Schizophonics bring the goods every time they play," he enthuses. "Pat Beers is like a cross between Jimi Hendrix and James Brown – yelping, wailing, shralping the guitar with his left hand while gyrating all over the place; and Lety keeps it real behind the kit."

But the Schizophonics are more than just an outstanding live act, they're also committed to writing great, memorable songs, a skill singer/guitarist Pat Beers has continued to hone, channeling such influences as Jimi Hendrix Experience, the Sonics, the Stooges, the MC5, James Brown, and Little Richard.

Pat and drummer Lety Beers first met in Casa Grande, Arizona, before pulling up stakes and moving to San Diego in 2008. They formed the Schizophonics the following year, and have worked tirelessly since then, playing literally hundreds of live shows up and down the West Coast, and further afield.
A 2013 tour of Spain with El Vez – who had recruited them as his backing group – resulted in the group's first record release, a three-song 7" EP on the Munster label. In December 2014 they took their act to an arena-sized venue for 91X's Wrex the Halls concert, on a bill that also included Billy Idol, Spoon, Cage the Elephant, and Interpol.
In 2017 they released their first album entitled "Land Of The Living" on the Sympathy For The Record Industry label and are currently working on a new album