Melbourne launch for posthumous Brian Henry Hooper album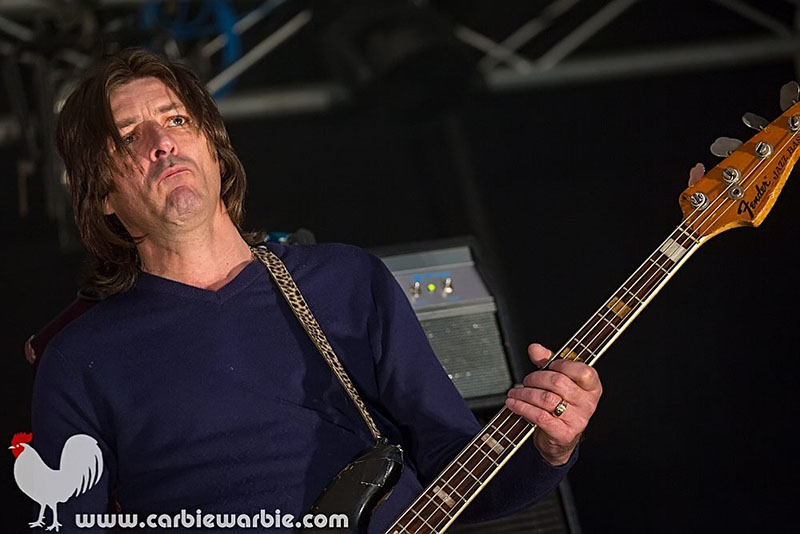 Carbie Warbie photo.
On 20 April, 2018 the world of rock'n'roll lost one its most charismatic and talented soldiers, Brian Henry Hooper. Best known for his work in the Beasts of Bourbon and Kim Salmon and the Surrealists, Hooper's resume extends to stints with Charlie Marshall's Body Electric, Rowland S Howard and Andre Williams.
When he was diagnosed with lung cancer in November 2017, Hooper was mid-way through putting the finishing touches on his new album, What Would I Know?, one of two solo records he'd recorded over the previous two years at Andrew McGee's Empty Room Studios in Nagambie.
Consistent with Hooper's wishes, Hooper's wife Ninevah and Hooper's friends and supporters banded together to ensure "What Would I Know?" is released to the world, on Spanish label Bang! Records. Cathartic, intense and characteristically honest, "What Would I Know?" shows a musician unafraid to lay his feelings bare and to explore new artistic territory. In addition to this, Ninevah Hooper was committed to an album launch as an honour to her departed Brian.
On Friday 16 November a stellar cast of Hooper's musical allies, including Tex Perkins, Mick Harvey, Kim Salmon, Gareth Liddiard, JP Shilo, Steve Boyle, Michael Halloran and Jules Sheldon will come together at the Prince of Wales Hotel in Melbourne's traditional musical heartland St Kilda to launch "What Would I Know?" and play songs from Hooper's previous three solo records.
Come along and celebrate the brilliance and perennial style of Brian Henry Hooper. With support from Tendrils (Joel Silbersher and Charlie Owen).
Tags: melbourne, bang! records, beasts of bourbon, kim salmon, brian-henry-hooper, what would i know