Penny Ikinger album Australian launch dates set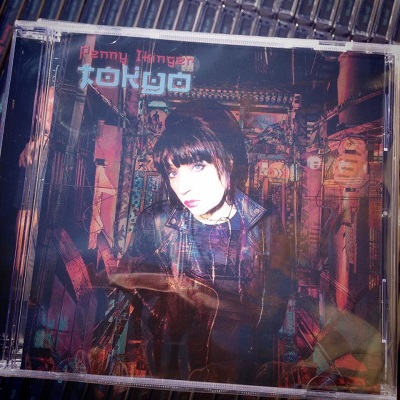 Penny Ikinger's third solo album, "Tokyo", is on the way in Australia with launch shows in Melbourne and Sydney.
"Tokyo" is an international collaboration with guitarist Deniz Tek from Radio Birdman and musicians from the Japanese psychedelic rock underground.
"Tokyo" was released on Kerosene Records in Japan when Penny Ikinger performed in the Japanese capital with local band The Silver Bells last month. The Silver Bells will also back her at the Australian Tokyo album launch at Melbourne Museum's Nocturnal on Friday, September 7.
The Japanese version includes a bonus track - a cover of "Boys in Town" by Divinyls. "Tokyo" will also be released by Melbourne label Off The Hip Records worldwide in August. Pre-orders (A$20 within Australia or A$25 overseas, postage included) can be made by Paypal at This email address is being protected from spambots. You need JavaScript enabled to view it.
Penny Ikinger "Tokyo" album launch dates
Friday 7 September - Nocturnal at Melbourne Museum with The Silver Bells, Taipan Tiger Girls, The Pink Tiles & Adalita (DJ set)
Friday 22 September - The Union Hotel, Newtown, solo with The Maladies
Sunday, 23 September – The Golden Barley Hotel, Enmore (solo)
Tags: penny ikinger, deniz tek, tokyo, the silver bells, kerosene records