Poison Idea to play Australia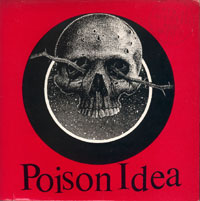 Some 34 years after they formed, punk rock icons Poison Idea are finally making it to Australia.
Four dates have been announced for the influential band from Portland, Oregon. Catch them at The Enigma Bar in Adelaide (May 14), Crowbar in Brisbane (May 15), The Baldfaced Stag in Sydney (May 16) and The Bendigo in Collingwood, Melbourne (on May 17.) Ticketing details and supports are still to be revealed.
Poison Idea has been cited as an influence by bands and musicians like Nirvana, Zeke, Turbonegro, Eyehategod, Pantera, Napalm Death and Machine Head. They formed in 1980, broke up in '93 and have been gigging only sporadically since '98.
Tags: punk, australia, jerry, poison, idea, tour