Sonny Vincent needs your help after family tragedy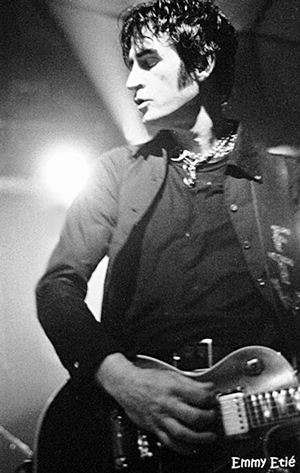 Punk rock icon Sonny Vincent is in the middle of a family tragedy and desperately needs your help.
His son Robert Ventura, daughter-in-law Sarah and nine-year-old grandson Cayden are on life support in a North Carolina hospital after a gas fire engulfed their home.
Sonny has flown in from his own home in Germany with only the clothes on his back and is on a bedside vigil.
A GoFundMe crowdsourcing campaign has been established to help the family here. A benefit show in NYC is also in the pipeline.
Sonny is a former member of seminal punk band The Testors and has a long and storied career as a solo artist, collaborating with the creme de la creme of the underground rock scene.
https://www.gofundme.com/xnvynbcc
Tags: rock, sonny, vincent, gofundme