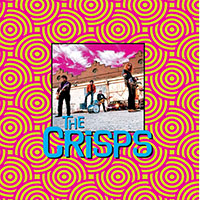 The Crisps – The Crisps (Vi-Nil Records)
Pure garage pop goodness and it's only two decades late. Chances are you've never heard of them.
As mentioned elsewhere, The Crisps were a Sydney assemblage of great potential back in the 1990s. The reasons they went nowhere are lost in the mists of time – probably hidden under a floorboard of the abandoned Hopetoun Hotel.
A vehicle for the songs of drummer-vocalist Stuart Wilson (New Christs, Lime Spiders and dozens of others), the band included members of would-be international stars Doomfoxx, road veterans The Johnnys and underrated northern beaches cowboys Orange County.
They recorded these six songs to help rustle up gigs. Ex-music reviewer-turned-bar operator Mark Fraser heard them while reviving his Vi Nil Records label, loved 'em and offered to press them up. And the rest is history.
Details

By

The Barman

The Barman