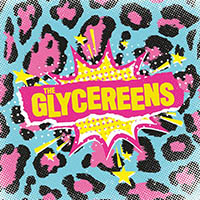 Neon City Lights b/w Get Loose – The Glycereens (Evil Tone)
'Tis a taster for the forthcoming album from this well-credentialled Brisbane unit with past members of Boondall Boys, Mad Macka and Happy Times. You don't expect bands to lead with their best track so the assumption is that it's is a flag for what's to come with the top shelf stuff held in reserve. "Neon City Lights" isn't bad but drags a tad and doesn't really go anywhere, and falls short of the poppier songs that dotted the first album, "Hangin' On".
There's major love, however, for the B side "Get Loose", a cover of a rune from the late New Zealand band The D4, where The Glycereens' brand of fuzzed-out, bubblegum punk really shines. Vocalist Heli Puhakka brings an appealing vocal blend of snot and cool to the party and her and Sol M Robinson's guitars create a block of buzzing fuzz that's fit to singe ears. The engine room sounds brutal on this, too. There are still copies on black vinyl here.