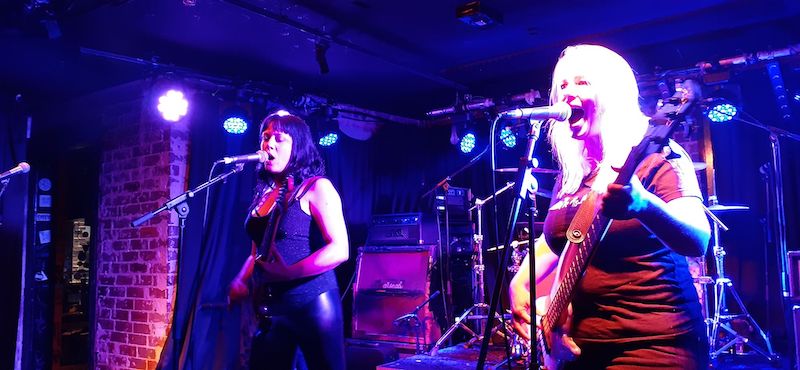 The Mis-Made in fulll flight at Sydney's Lansdowne Hotel.
The Hard Ons + Arse + The Mis-Made
Lansdowne Hotel, Sydney
December 13, 2019
Didn't think I would get to see this gig but very happy I did. If anyone says that girls can't rock, they obviously were not at the Lansdowne tonight to see The Mis-Made.
Mis-Made kicked off the proceedings with a tight set of blitzkrieg killer metal tunes. This is the sort of set that gives you goosebumps. Guitarist-singer Jessamine Finlayson's vocal style reminded me of Patti Smith and the band was tight.
Arse came up next with a toxic concoction of brutal, kinetic energy. In your face rock and attitude. Always a pleasure to watch.