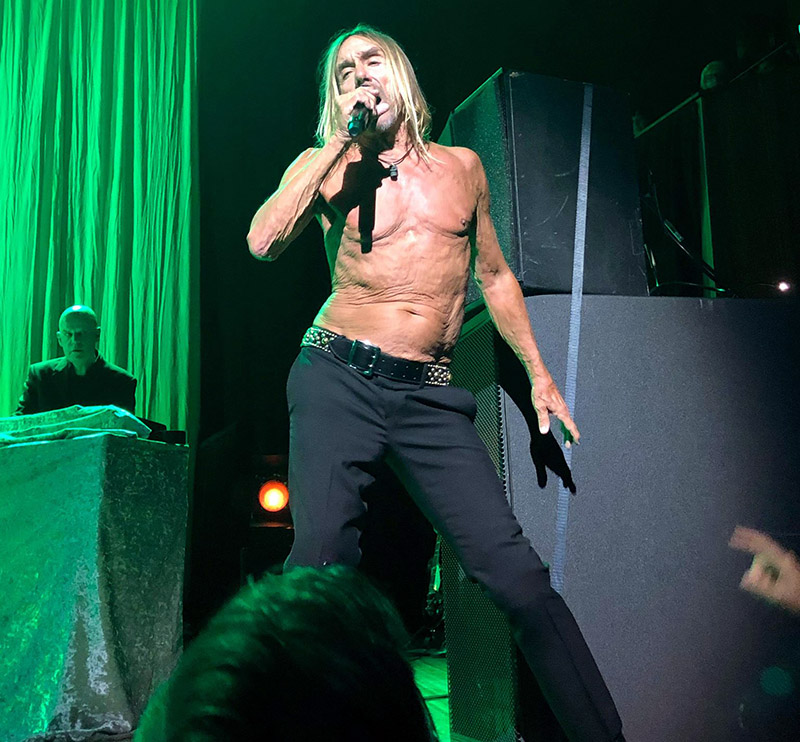 Iggy Pop
Sydney Opera House
Monday, April 15, 2019
Lisa Doust photo

Firstly, you have probably all heard that Iggy still has it and he does. But the damage is there. You can see how fucked his leg is. And when rugby prop forward size fans manhandle him, you see that he's actually a five-foot-one man* in his 70's who may have shrunk an inch or two.
Stage security takes much greater care of him. Iggy also takes more care of himself, adapting the old poses into well timed rest breaks. Once or twice, he lives on his back. He feigns leaps into the crowd only to step back. He has learnt how not to be dragged off stage. He makes robot like motions to cover the limp. He uses the stairs.