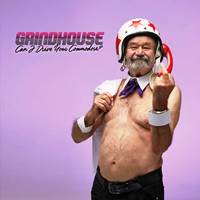 There's a school of thought that says continual exposure to dumb rock and roll will lower your I.Q. by a significant degree. Well, fuck that. You don't need to be a Rhodes Scholar to enjoy hard and fast, Real Rock Action. But don't be getting off on your snobbery trip, either.
Rock and roll can be thoughtful, intelligent and insightful. That doesn't stop it also being thicker than a San Franciscan fog. Chuck Berry had his subversive moments, but "Johnny B Goode" ain't one of them. Little Richard: "A whop bop a lu lop a-whop bam boo"? What the fuck is that about? Don't even mention "Ob-la-di ob-la-da". It's a shit song anyway.
The point is that you can like smart rock and simultaneously roll around in the swill trough. It shouldn't be one or the other. They're not mutually exclusive. The Franklin School were flat out wrong. (Look 'em up if you don't know.) High art is one thing but getting high (or drunk) mindlessly at warp speed is another. Even if you're not into over-indulging, rock and roll is as much about fun and having a laugh as anything else. And it doesn't get much funnier than middle-aged Melbourne punks Grindhouse.