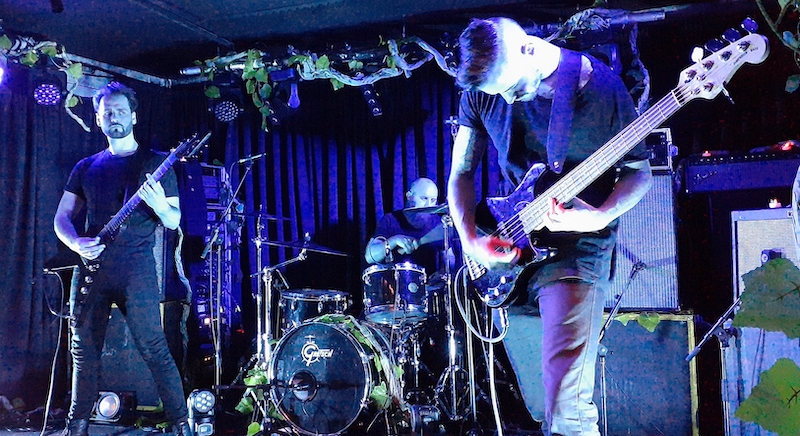 Burden Man make their point.
Menagerie Festival
featuring
Hobo Magic
Khan,Rufflefeather, Hypergiant,
Burden Man, Buffalo Trio
& Dead Eye Currency
Lansdowne Hotel, Sydney
January 11, 2020
Words and Photos: James Wallach
You have to hand it to the revived Lansdowne Hotel. It represents diversity in the genres of bands it presents and the fact that th booking policy supports both upcoming and established acts - much in the tradition of the original venue. Tonight was no exception, with Menagerie Festival 2020 described as a touring heavy psych/stoner/doom extravaganza.


With an early start of 5.30pm, Dead Eye Currency opened proceedings with just a handful of people attending. Described as a stoner, psychedelic band on their Facebook page, we also find that this is their last gig as members are going on to other things.