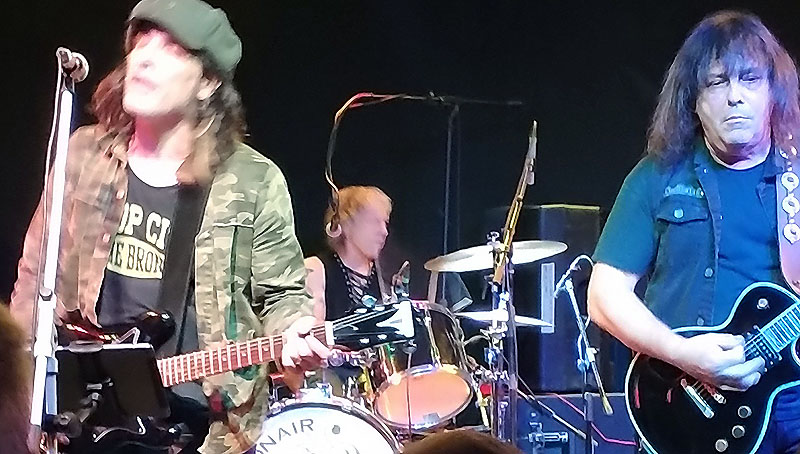 Keith Roth, Albert Bouchard and Ross The Boss.
The Dictators
Debonair Music Hall
Teaneck, NJ USA
November 2, 2022
By Geoff Ginsberg (with help from Frank "Geoff couldn't edit his way out of a wet paper bag" Friedman)
Dictatorsassemble! They're baaaack!!
And there was much rejoicing.
Andy Shernoff and Ross The Boss have reconstituted the band and they're doing gigs and recording again.
Before I get to the show itself, a bit of semi-recent history. I'm going to assume if you're bothering to read this, you already know the big picture history - punk forefathers, the NYC band between the Dollsand the Ramones, etc.
In 2006, CBGB was wrapping up their historic run on The Bowery. Many CB's legends came out of their apartments to perform on that stage one last time and give the venue the send-off it so richly deserved.
The penultimate night featured Walter Lure (RIP) and The Waldos, Debbie Harry and Chris Stein, and the first performance by the Dictators in several years. They had done some gigs in 2003 as a four piece since Scott "Top Ten" Kempner had moved out west, but this was the full complement: Handsome Dick Manitoba, Ross, Top Ten, Andy and JP Thunderbolt Patterson.