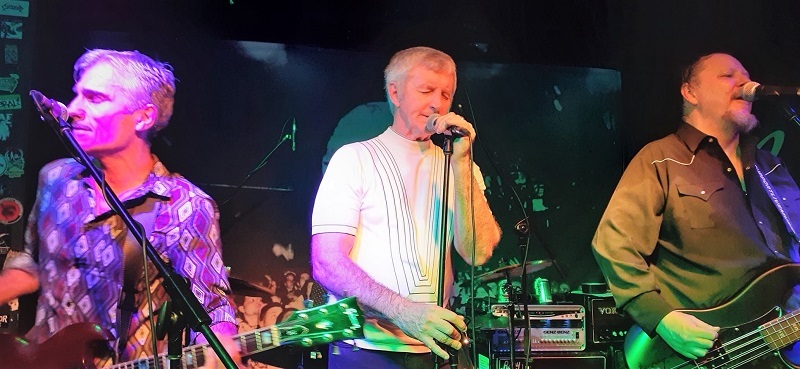 Angelo, Jay and The Celebrity Roadie front up for Jupiter 5.
Jupiter 5
+ 50LgE
The MoshPit, Erskineville
Saturday, May 1, 2021
The Moshpit is such a great venue. Located down the Sydney Park end of Newtown, this is the sort of establishment you would walk past during the day and not even be aware that it existed.
It is, virtually, a corridor with some lounges inside the entrance, a bar, some tables and chairs then the stage. Fantastic intimate vibe with a lot of band memorabilia lining the walls, craft beers on tap and friendly staff and clientele. The Moshpit is currently celebrating three years of operation with many great bands playing - so now you have an extra excuse to visit this iconic venue and check it out.