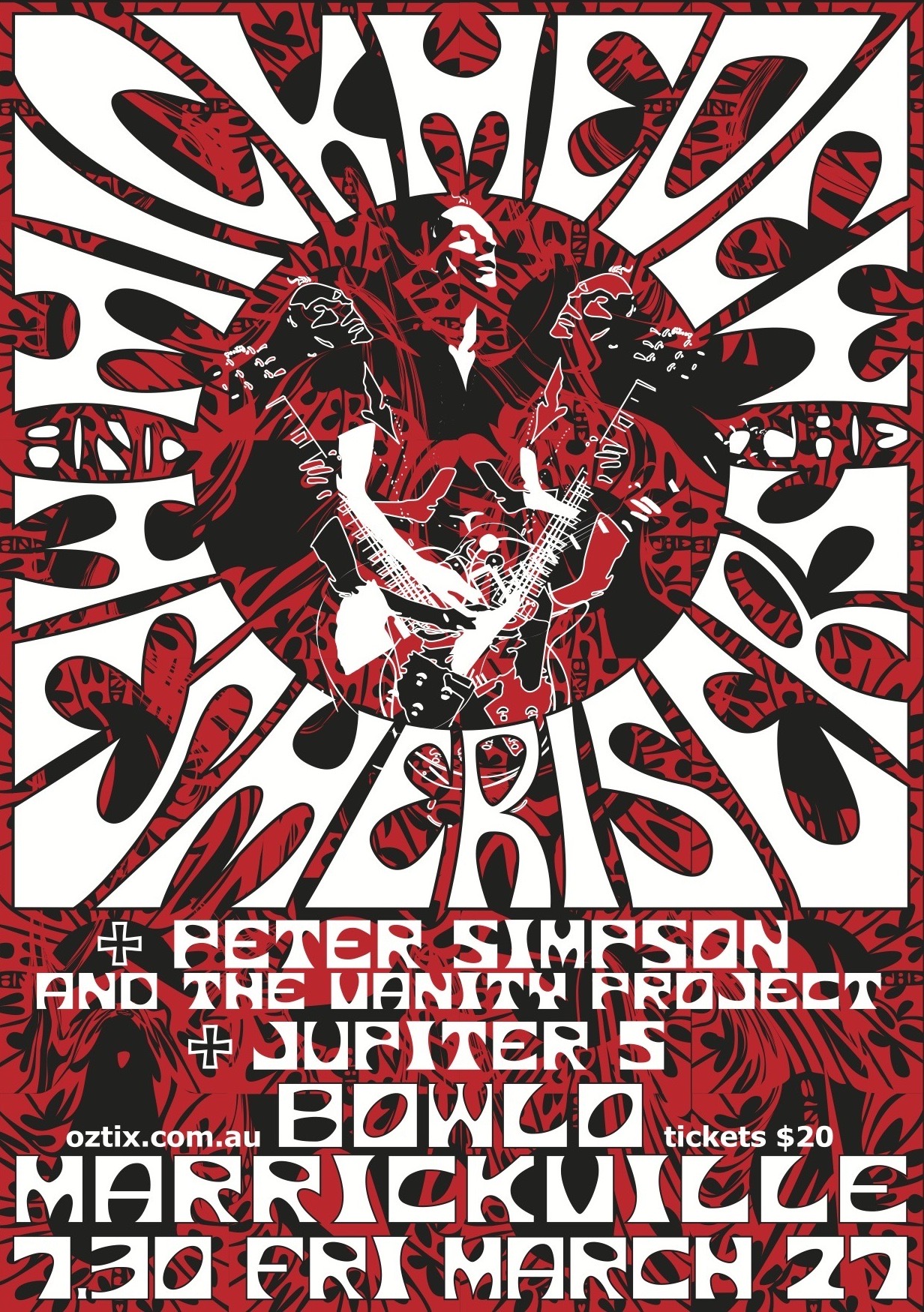 Mick Medew and The Mesmerisers bring their killer brand of rocking powerpop to New South Wales in March for just two shows.
Catch them Friday, March 27 at Marrickville Bowling Club in Sydney and Sunday, March 29 at Mayfield Bowling Club in the Hunter.
The only Sydney show pairs them with Peter Simpson and his Vanity Project, the rock machine par excellence led by Peter Simpson of The Dubrovniks and his hand-picked line-up.
Opening proceedings will be local psychedelic-garage rock super-group Jupiter 5, with members of Psychotic Turnbuckles, Buffalo Revisited and Sheek the Shayk. Tickets are on sale here.
It's 4pm doors at Mayfield where the supports are Imaginary Things, The Stoids and The Perils. The Mesmerisers hit the stage at 9.30pm.
"Open Season" is the latest album for Mick Medew and the Mesmerisers (on I-94 Bar Records) and it's full of clever, hooky song-writing, a soulful engine room and driving guitars.
And of course there's the unique voice of Mick Medew, front-man for the Screaming Tribesmen, the Brisbane-born and Sydney-bred pop-rock legends who topped independent charts in Australia and the US in the '80s.