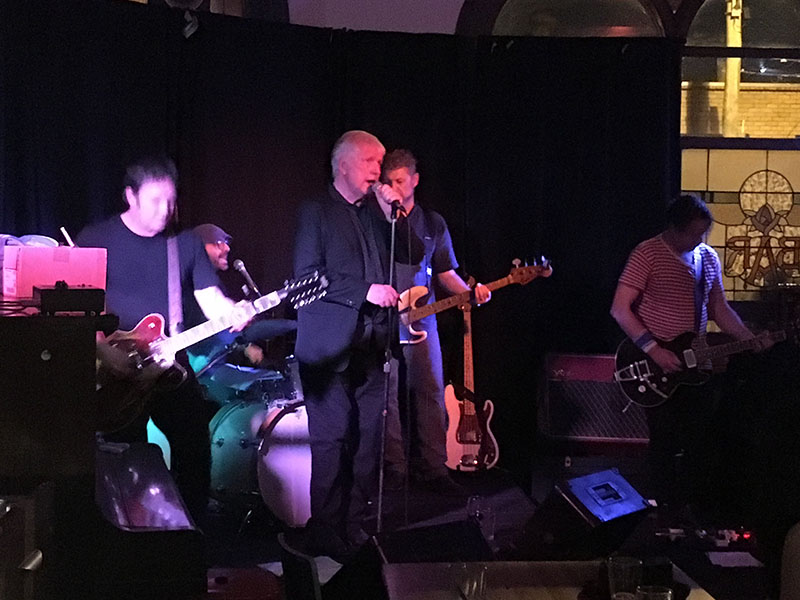 John Dowler with his band The Vanity Project. David Laing photo.
In his 1981 feature on Australian powerpop pioneer John Dowler in Roadrunnermagazine, Melbourne rock writer Adrian Ryan commented on Dowler's then-new band, the short lived Everybody's So Glad. He said they played with a certain kind of soul, and a type of sound that hadn't been heard in town since Paul Kelly & The Dots underwent a line-up change too many, and since the Saints were last here. It was the kind of sound that "had nothing to do with horn sections and screams, but rather with jangling guitars, a passionate beat, allusions to something half forgotten."
I love that soul and those jangling guitars. Being Melbourne born, I heard a bit of at as I was getting into music. It's not the jangle of some insipid jangle-pop band, it's a hard jangle, which is where the Saints come in. Ryan was referring to the Saints that recorded such classic tracks as "Call It Mine", "In The Mirror" and "Let's Pretend".