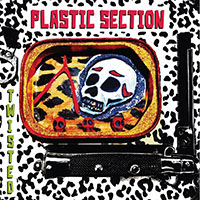 Twisted - Plastic Section (Outtaspace)
Two salient points need to be made:
If you're going to tap a source, go back to the original.
And there ain't nothing plastic about this Melbourne trio's sound.
Think Flat Duo Jets, the early White Stripes, Link Wray & The Raymen and BBQ to name a few. While you're at it, you can throw in that catch-all descriptor "Crampsian". In a big way...