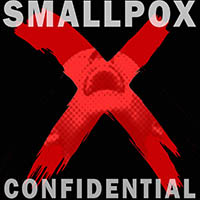 The only problem with avant garde music is that you need to be in the mood to absorb it. Or on really strong prescription drugs.
Do you know anyone who's listened to "Metal Machine Music" all the way through and hasn't been scheduled under the NSW Mental Health Act, or who doesn't think that much of John Cage's output should be kept in one?

Taste really is in the ear of the beer holder. So strap yourself in with a cold six pack or two nearby for the rough ride that is the debut of Smallpox Confidential, a mysterious noise combo from Adelaide fronted by Robert Brokenmouth.