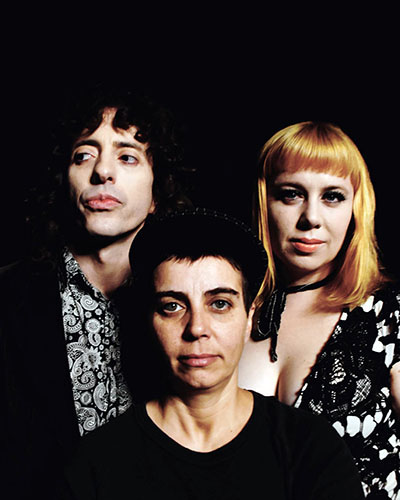 Adelaide band The Sunday Reeds' latest release, "Drive You Mad", has been one of my favourite releases for 2020. A brilliant combination of Cramps-style '60s garage with elements of Riot Grrl, punk and shoegaze, it's an amazing mix of genres spread over six tracks.
Core members, Romana Ashton and Drew Jones, have continued the band despite the two now living in different states. Singer-bass player Romana spoke to us via phone from her South Australian home base.

I-94 Bar: Before we kick off can I ask how have you been going in these odd times?

Romana: it's been fine, the first few months I was ok, I prefer working from home and it suited me better. I'm alright on my own as I'm a fairly introverted person so I cope ok with that. But even now I'm a bit sick of the walls, seeing the same thing. I have a cat to keep me entertained and to kept me sane, taking up some time and entertaining myself. But I'm itching to see a few things now, kind of over it (laughs).

I-94 Bar: I've had a cat around my place for a year and it is a good feeling saying, 'Sod the world I'm gonna hang out with the cat tonight'?