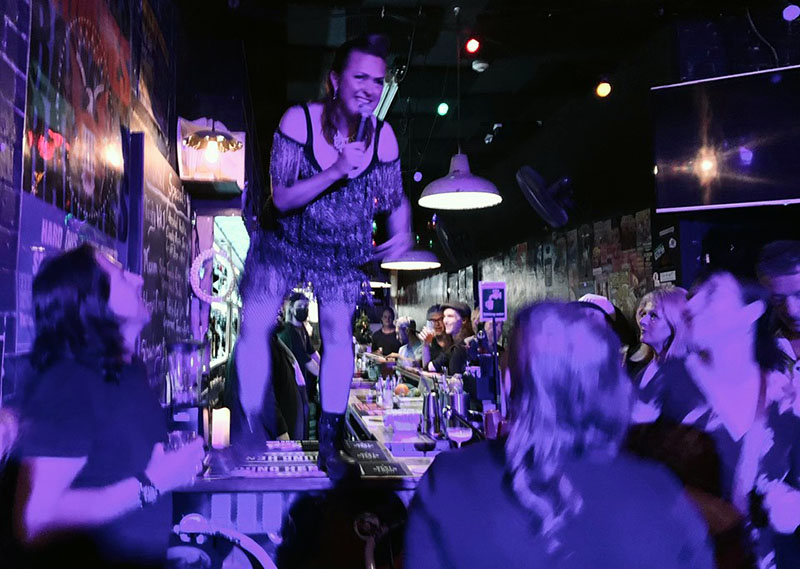 At the MoshPit Bar in Sydney. Sandra Kingston photo
Celia Curtis' Top Ten-ish of 2021 (in no particular order)
Pat Todd & The Rank Outsiders - "...there's pretty things in Palookaville..." Album.
Sixteen songs from the Punk/ Country/ Blues/ Rock'n'roll master craftsman. Pat Todd is the real deal! Sure, it's not as instantaneously enthralling as 2008's "Holdin' on to Troubles Hand"; But seriously, SHOW ME AN ALBUM THAT IS? "..pretty things" grows on you like a stubborn fungus.
Literally anything Pat does in a year is Top 10 worthy. Luckily he put this record out so I didn't have to rate one of his turds. (Which would have been good shit by the way).