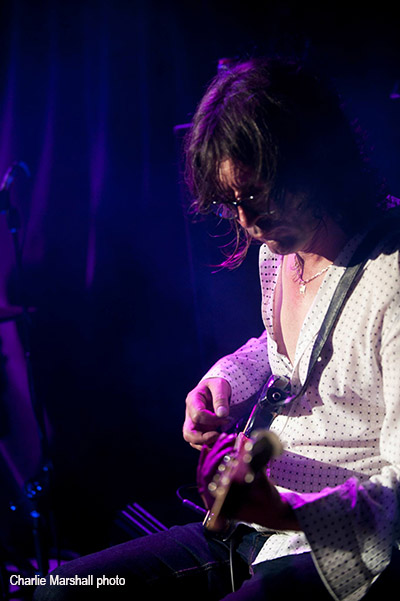 It was the sort of rock'n'roll crowd you would have expected to find in St Kilda. Weathered old punks, redoubtable rock dogs, wandering spirits from a bygone era. Lots of black, some punk rock bling, a room full of fading memories of lost nights and wasted days.
And so much love. Love for rock'n'roll, and love for the late Brian Hooper, whose new album, "What Would I Know?" was being launched, with a cast of his loyal friends and rock'n'roll family.
The obligatory "I missed the opening act" apology: It's a long hike across town by public transport, especially when there's a connecting bike ride in there as well. The fact that my household was engrossed in a compelling episode of "Peaky Blinders" rendered it inappropriate for me to spirit out of the place in time to see Joel Silbersher and Charlie Owen revive their Tendrils project.
Serendipitously, but sadly, the last time Tendrils appeared on stage was at Brian's fundraising gig. Everyone I spoke to said it was, as always, memorable. Hopefully next time Tendrils play it will be free from the spectre of tragedy.