2020 Barfly Top Ten: James McCann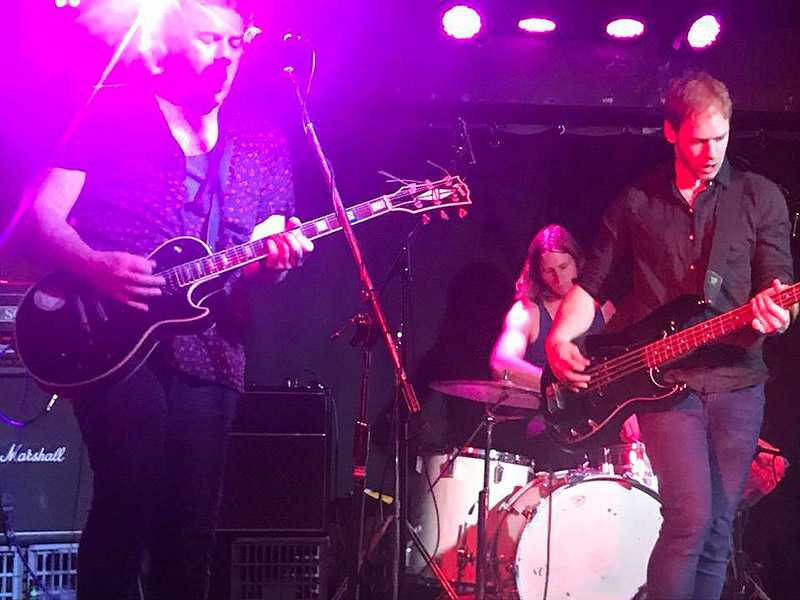 JAMES McCANN
SCAG, New Vindictives, Dirty Skirt Band, Spencer P Jones, Selfish Gene, Gutterville Splendour 6, The Drones, Nunchukka Superfly, Harpoon
Melbourne, Australia

Here's some music i picked up in 2020 that made my year a little more fun! But first, some news.
I've resumed work on the James McCann & The New Vindictives album produced by Rob Younger at SoundPark Studios, Melbourne. We should be doing the finished mix with Rob in February. We are happy to announce James McCann & the New Vindictives with guest Claire Birchall at the Tote Hotel, Melbourne, on Saturday, March 20.


I've recently finished production work on Voluimer One of the double vinyl Spencer P Jones Tribute Album, which i co-produced with Spencer himself over the last six years. To be released on French label Beast Records, it will feature Kid Congo and the Pink Monkey Birds, Adalita, The Drones, Chris Bailey, Violent Femmes, Jim Moginie, Alejandro Escovedo and many more!
Also I got busy and updated my
Bandcamp
with all sorts of goodies , varying from T
he New Vindictives, Dirty Skirts, Selfish Gene
and
Harpoon
material and am pleased to say it's created some interest. You can also
follow me on Instagram
.
During Melbourne's lockdown, I started a solo home recording project called SCAG. I recorded 16 songs, you can hear them on Soundcloud.
My Top Ten...
1.) "Pastoral Hide and Seek" - Gun Club
2.) "Is This Real" - Wipers
3.) "Mark Hollis" - Mark Hollis
4.) "Demos" - Soft Machine
5.) "Tom Tom Club" - Tom Tom Club
6.) "Black is the Night Anthology" - The Damned
7.) "WildWeed" - Jeffrey Lee Pierce
8.) "Howlin' Threads" EP - Howlin' Threads
9.) "My Buzzsaw Baby" b/w "Slip Slap Fishin'" 7"- The Johnnys
10) "Shotgun Blossom" - Snapper
The last gig i saw was by a fantastic young Melbourne band called Foggy Notion way back in March. Keep a look out for Foggy Notion!!!!
Tags: top ten, spencer p jones, james mccann, new vindictives, 2020, dirty skirt band