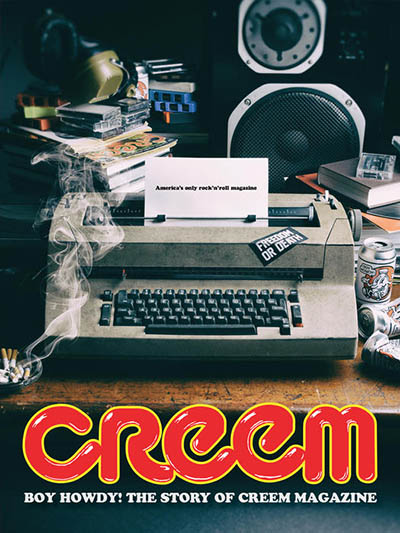 "Boy Howdy: The Story of Creem Magazine"
Alamo Ritz Theatre
Austin, TX U.S.A.
Thursday March 14 2019

,I was surprised to learn that there was a documentary film on Creem magazine. Then, I was pleased to learn that it would be featured as part of the South by Southwest Film Festival in Austin, TX
As I'd planned on attending SXSW this year, I thought that I'd look into seeing it.
In the early 1970s, I discovered Creem Magazine. I must've been about 13-years-old. The magazine was quite a bit different from the magazines that I'd read. It was irreverent and enthusiastic. Creem was based in Detroit, Michigan and offered coverage of Musicians and Bands from that region. It was during this time that I'd discovered The Stooges and The MC5.
I remember after bringing home my first issue that my Mom asked me not to purchase Creem anymore. Of course, I continued to do so.