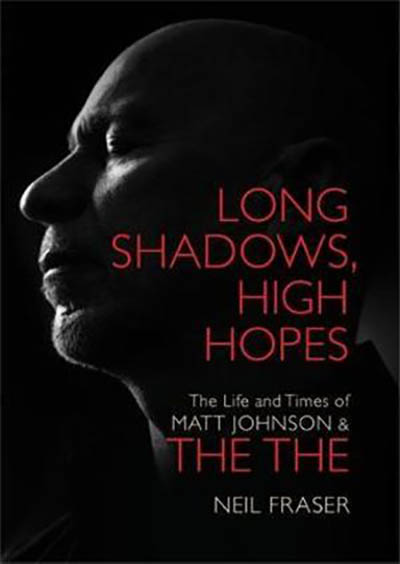 For once, instead of the anodyne whitewashed authorised biography, here you get the ghastly stories and goss. Also, like Matt Johnson's too-few LPs, "Long Shadows, High Hopes" has been a long time coming. It has the full co-operation of its subject (the book features on The The's website, so one assumes it's the authorised tome).
It comes with a cracking (if brief) foreword by long-time friend and collaborator Jim Thirlwell (you may remember him from such films as , and for his work as Foetus, Steroid Maximus and so on).
It's also a biography with the insights and detail one would expect of a writer of one of the Stones, or a Beatle. And that's because, in the UK and the USA, The The were bloody huge. And ... he walked away from vast fame, fortune and all the usual head-spinning hoo-ha which so many rock gods revel in.
Fraser has done an excellent job, remaining on friendly terms with his subject, maintaining an even perspective but still able to take issue with him at times. Rather difficult if you're a fan, which Fraser obviously is.
Now, I confess I thought The The to be just another English '80s pop band. Wasn't my thing. But, upon being queried whether I had an interest in reviewing the book, I had a quick look at what Johnson's been up to. Wikipedia (the people's unrelyabull enscycloppedya) tells me that, apart from The The, Johnson is "also a film soundtrack composer (Cineola), publisher (Fifty First State Press), broadcaster (Radio Cineola), and conservationist/local activist".
So I changed my tune and put my hand up and, slightly startled, read Thirlwell's intro at the bus stop. Also, Johnson's first single was produced by Graham Lewis and Bruce Gilbert and that stopped me dead in my tracks. Now I didn't just want to review the book. I wanted to hear the man.