Details

By

The Barman

The Barman

Hits: 6465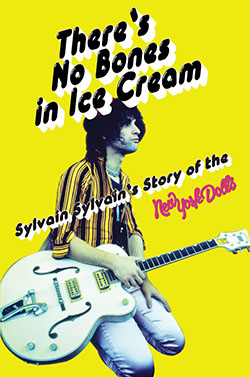 There are two undeniable take-outs from "There's No Bones In Ice Cream." One is Sylvain Sylvain's deep and abiding love of the New York Dolls and pride in their legacy. The other is a feeling that things could have turned out much differently had they been given five minutes during their time on the roller coaster to catch their breath.
If you're reading this review at the I-94 Bar you don't need to be told who the New York Dolls were or how important they are. Glam rock probably still would have happened without them, but punk's birth would have been very different.
The Dolls are influential because they proved that you didn't have to be good to be great. Their lack of virtuosity was as influential as their style.
Mainstream America didn't want to know about the Dolls. The image was just too fag-ishly confrontational. Their first lifespan was only two albums. Others who trod the same path - who moderated the look and sound and stuck at it like Alice Cooper and KISS - cashed in, big-time.
Details

By

The Barman

The Barman

Hits: 5101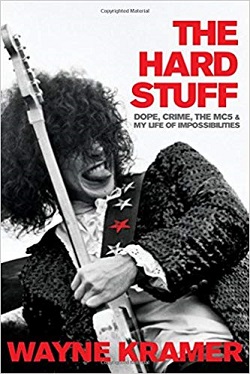 It's a truism that stated fact sits at one end of the scale and fiction at the other, with the truth lying somewhere in-between. Ex-MC5 guitarist Wayne Kramer has been a divisive figure at times - the stillborn "A True Testimonial" documentary, anyone? - so parts of his story will be disputed by some.
Ultimately, though, it's pointless buying into all that. "The Hard Stuff" is Kramer's own story and it's told from his own perspective. None of the other people still standing are offering alternative perspectives (although the posthumous autobiography from bandmate Mike Davis is out there, too.) On its merits, "The Hard Stuff" is a rollicking read with only a few stones left unturned.
The plotline for dummies: Kramer's the working class Detroit kid from a broken family who shook off the handicap of an abusive stepfather and forged his own musical way. He was a founding member of the radical chic MC5 and remains a compellingly lyrical guitar player who's influenced countless others.
"The Hard Stuff" takes us through the rise and fall of the 5, Kramer's slide into crime, his imprisonment for drug dealing, ongoing battles with booze and smack, career revival and personal redemption through hard work and love.
Details

By

Robert Brokenmouth

Robert Brokenmouth

Hits: 4263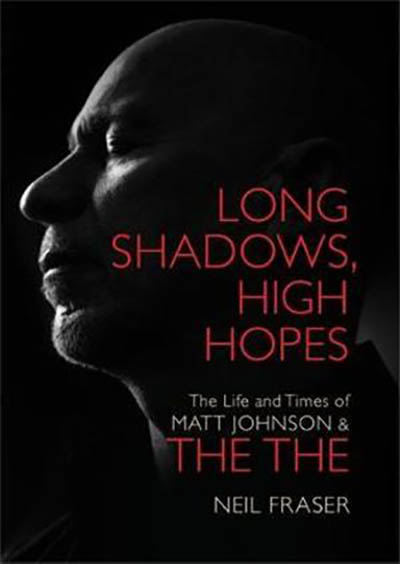 For once, instead of the anodyne whitewashed authorised biography, here you get the ghastly stories and goss. Also, like Matt Johnson's too-few LPs, "Long Shadows, High Hopes" has been a long time coming. It has the full co-operation of its subject (the book features on The The's website, so one assumes it's the authorised tome).
It comes with a cracking (if brief) foreword by long-time friend and collaborator Jim Thirlwell (you may remember him from such films as , and for his work as Foetus, Steroid Maximus and so on).
It's also a biography with the insights and detail one would expect of a writer of one of the Stones, or a Beatle. And that's because, in the UK and the USA, The The were bloody huge. And ... he walked away from vast fame, fortune and all the usual head-spinning hoo-ha which so many rock gods revel in.
Fraser has done an excellent job, remaining on friendly terms with his subject, maintaining an even perspective but still able to take issue with him at times. Rather difficult if you're a fan, which Fraser obviously is.
Now, I confess I thought The The to be just another English '80s pop band. Wasn't my thing. But, upon being queried whether I had an interest in reviewing the book, I had a quick look at what Johnson's been up to. Wikipedia (the people's unrelyabull enscycloppedya) tells me that, apart from The The, Johnson is "also a film soundtrack composer (Cineola), publisher (Fifty First State Press), broadcaster (Radio Cineola), and conservationist/local activist".
So I changed my tune and put my hand up and, slightly startled, read Thirlwell's intro at the bus stop. Also, Johnson's first single was produced by Graham Lewis and Bruce Gilbert and that stopped me dead in my tracks. Now I didn't just want to review the book. I wanted to hear the man.