Details

By

Robert Brokenmouth

Robert Brokenmouth

Hits: 4583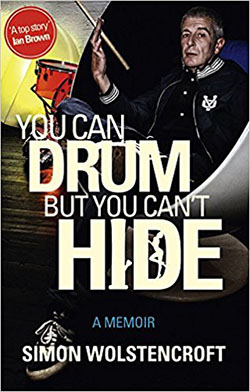 The Rise, The Fall and The Rise - Brix Smith Start (Faber)
The Big Midweek: Life Inside The Fall - Steve Hanley and Olivia Piekarski (Route)
You Can Drum But You Can't Hide - Simon Wolstencroft (Route)
Yep, You read the headline correctly. I'm serious. Cobain was such a fan of The Fall he tried to get on their tour bus and travel with them.
The Fall refused.
There's an absence in our culture. You may not have noticed. It's like some necessary abscess has been entirely excised from our cultural body. We needed that pain, that savagery, to tell us what we are, what we shouldn't be, and to remind us that we can be more than what we are.
This article is all about Mark E. Smith. Because his personality, his drive and charisma shoved a certain rock'n'roll band forward through barrier after barrier...
Details

By

The Barman

The Barman

Hits: 4542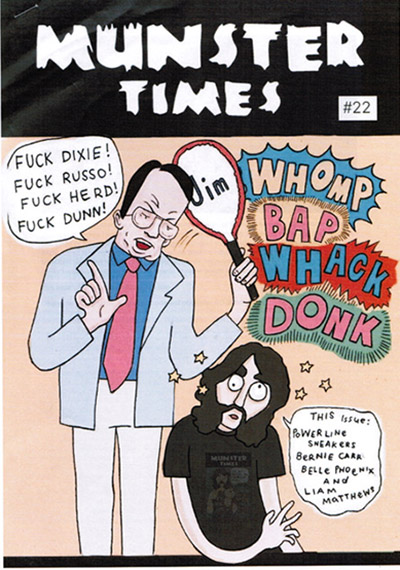 Everybody of a certain vintage who follows non-mainstream rock and roll has a soft spot for 'zines. One of the reasons you're reading this electronic magazine is down to two, 48 Crash and Vicious Kitten.
48 Crash was the archetypal Sydney zine of the early '80s. Hand-written (and coloured, sometimes), its photocopied pages spoke of Le Hoodoo Gurus, the Visitors, the three-piece Screaming Tribesmen and the Lipstick Killers - bands that struggled to attract mainstream attention elsewhere. It championed the so-called Detroit Sound that fuelled the Sydney music scene for more than a decade.
Ten years later, Vicious Kitten was an offshoot of the record label of the same name and professional publication that aimed its lens at people like Johnny Thunders, Kevin K, Jeff Dahl and Freddy Lynxx. Very Lower East Side, in spirit.
An honourable mention also to Sydney's B Side, that covered the left-of-centre, extreme local musical scene. Unbelievably Bad fills the same niche today. There were the rock local papers (RAM, the bible, and Juke) that were consumed religiously, but zines had all the cool stuff and never mentioned Chisel, Icehouse or Farnham.
Details

By

Robert Brokenmouth

Robert Brokenmouth

Hits: 4214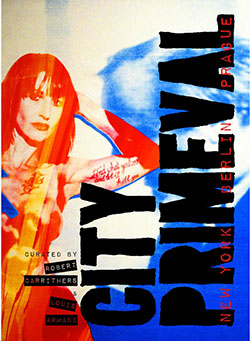 You may, or may not, see this book in shops. If you do, buy it. Most of the readers here will want to read the New York section. So don't hesitate.
But I'm s'posed to be a critic or something and The Barman wants to know: how many McGarretts? In spite of the several things which annoy the hell out of me, "City Primeval" rates a mighty Three McGarretts. Yep: 100 percent..
Why so high, Grand-dad?
Well, the concept alone is mighty. And it could've been seriously terrible. But "City Primeval" is one of those unique, slanted historiography things which are invaluable to any music/ culture enthusiast. Sure, the book could've done with a decent editor, and sure some of the people writing here don't usually write so it's not the smoothest.
But that's not the point, at all, and in fact is part of the charm. Reading "City Primeval" doesn't just give us a bit more context, but part of the "ah-HA!" understanding which so many outsiders to any florid scene lack.