Details

By

The Barman

The Barman

Hits: 6332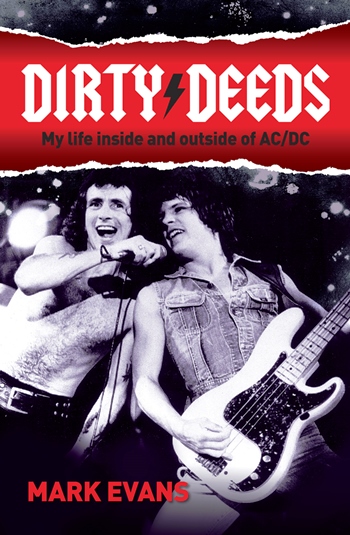 A quick trawl through the memory banks shows that AC/DC books have figured more prominently on my personal playlist in recent years than almost any others. You're entitled to ask why.
It's not that I'm a fan of the band or anything like that. The personal take on them runs along these lines:
Their music is formulaic in a way other "band brands" like the Ramones have never been. Yes, the drummer (Phil Rudd most prominently) swings like the proverbial shithouse door in a cyclone, but there's not much else doing in the songs apart from well-meshed, chugging riffs. The lyrics were inane (not always a bad thing), the solos predictable (one man's classic is another man's so-so), and the whole package was seemingly contrived (songs about venereal disease, schoolboys chucking browneyes) to attrract and repel a certain broad audience. Americans especially took to them in a way they never did with punk.
Frontman Bon Scott had a certain lewd charm but it always seemed that The Powers That Be (that'd be Malcolm and Angus) imposed a certain way of doing things – and god help anyone who wanted to depart from the template.
Adventurous is one thing they have never been but, fuck, they have marketed themselves well.
So why read books about them?
Details

By

Robert Brokenmouth

Robert Brokenmouth

Hits: 5749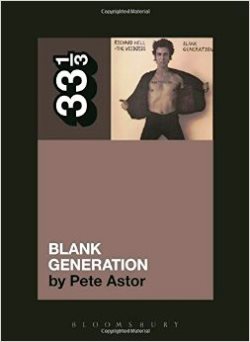 Well, this is going to be interesting…
See, the Barman scores books by McGarretts, with three being the top score.
So, the book (one of the 33 1/3 series about "classic" albums) gets TWO separate scores, for two separate reasons. It's up to you to figure out if I'm being fair or not.
However, I'm not quite sure how to imagine half a Steve McGarrett. Which would be the least offensive do you think, the top or the bottom half..?
You see, the reason Astor gets a half McGarrett is because it's a bloody effort to read. Astor is now an academic, no longer an enthusiastic and rebellious teen, and there is way too much turf, not enough surf. Astor's haphazard organisation is apparently designed to prevent you reading it, and he apparently has neither enough understanding of either the time (which is just plain weird) or the impact the LP had, and there is certainly too much literary analysis where it seems superfluous.
Details

By

Robert Brokenmouth

Robert Brokenmouth

Hits: 8870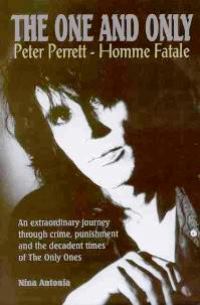 Well, there are a lot of crappy rock books. This is brilliant, however.
We could start with the book's blurb:
"'The One & Only' is a roller-coaster ride through one of rock's wildest, most unpredictable careers. Granted full access to the reclusive Perrett and everyone who matters in his story, Antonia unflinchingly traces his path from privileged childhood to drug dealer; from musical obscurity to decadent rock icon submerged in narcotic slumbers in an antique-filled mansion... before the dream spectacularly fell apart. The story of The Only Ones became an industry by-word for how not to succeed in the record business; yet the music, along with the allure of Perrett's mysterious persona, has endured… Despite the casualties that careen through these pages, including Johnny Thunders and Sid Vicious - Perrett played with both - this is ultimately a story of redemption and rebirth."
And, frankly, that lot should be reasons sufficient for any self-respecting rock'n'roller to pick this one up, pay at the counter, and scurry home, nose and eyes down. Apart from that, if you own the Johnny Thunders' album, "So Alone", but no Only Ones, you have a little Perrett in your collection.