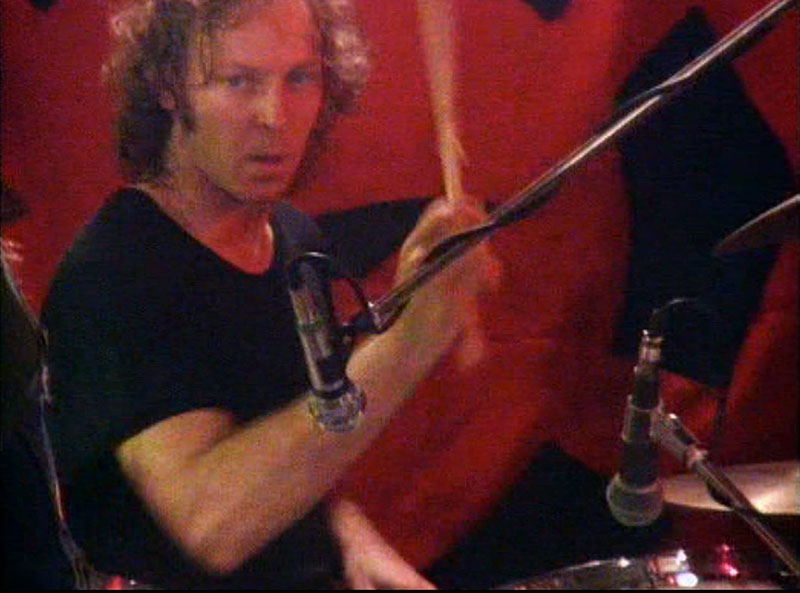 The first thing you hear when the stylus drops on Radio Birdman's "What Gives?", "Aloha Steve & Danno", "Descent Into The Maelstrom", "Do The Moving Change" or The Visitors' "Hell Yes" are the drums.
Solid, to the point, perfectly simple, lots of swing and dead on the money, That drummer's name is Ron Keeley, who also played with Radio Birdman precursor The Rats (with Warwick Gilbert and Rob Younger), The Other Side (with Rob Younger) , The Hitmen (with Chris Masuak and Warwick Gilbert) and Comrades of War.
I wanted to hear Ron's story first-hand and have a beer or three with him in his adopted home of Woking, Surrey,l just outside of London. It's only a short, 17,000-mile trip from Sydney, Australia. We met in The Crown, a wonderful old-style "wet pub" (no food, no gambling, no TV - just drink, so what's not to like?) in July 2023.
Read on at your own peril.
Details

By

Steve Lorkin

Steve Lorkin

Hits: 4788