Details

By

The Barman

The Barman

Hits: 4486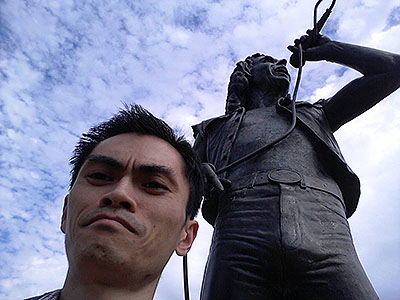 Neko Case "Hell-On" CD
Another top release, especially considering Neko's then home apparently was lost in a fire, during recording
Lindi Ortega "Liberty" CD
Still got the goods, despite Lindi thinking she was done with it.
Margo Price @ Factory Theatre, Sydney
Great voice, top songs, fine show
Bad Reputation - Joan Jett documentary
Joan tells her story/her side of The Runaways story
Baby 8 - "Painkiller" video clip
Great clip for a tune from an album with an interesting name
Details

By

The Barman

The Barman

Hits: 5080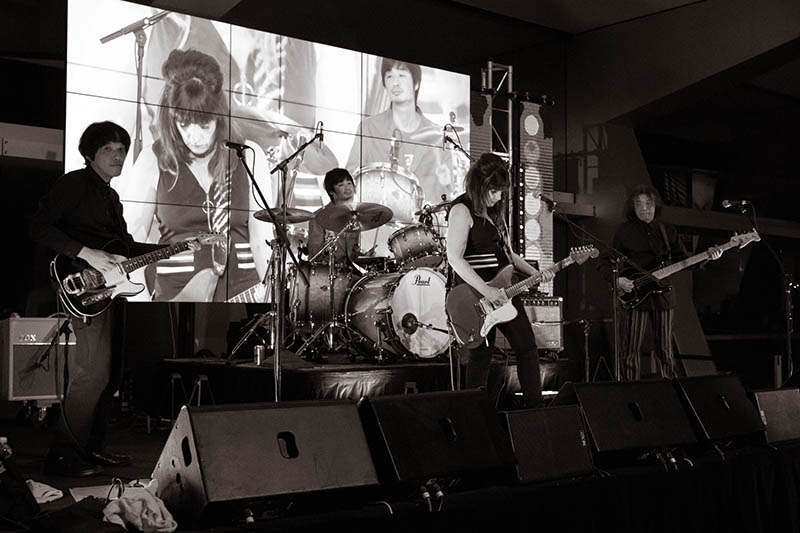 Penny with her Japanese band the Silver Bells at her "Tokyo" album launch at Melbourne Museum. Pic by Gary Hallenan
Album: "What Would I Know", Brian Henry Hooper (Bang! Records)
This posthumous album release is startling in its beauty, rawness and poignancy. Songs about romantic and filial love and songs about death are delivered in Brian's signature kicking against the pricks style.

Mick Harvey's production appears to form a bridge between the states of life and death. This leaves the listener unsure whether our bard has in fact crossed the River Styx to Hades; while the instruments, like bellows, breathe life into a raging fire. Are they all bellowing from the Underworld or are their feet still firmly planted in the land of the living?

Like Orpheus, the musician, poet and prophet (armed with an electric golden lyre and a distortion pedal) performing in front of Hades, God of the Underworld (clad in a black leather jacket), in the hope of retrieving his ill-fated bride Eurydice, Brian Henry Hooper sings songs to make gods weep.
Details

By

Patrick Emery

Patrick Emery

Hits: 5238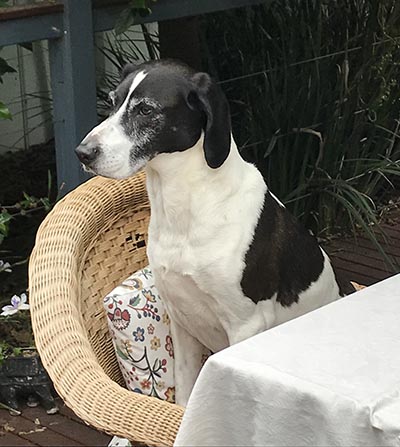 Spencer P Jones. Spencer's untimely and tragically premature passing was a lowlight of 2018. The only silver lining was the outpouring of love for the man, his music and his unbridled generosity. There will never be another like Spencer.

Beasts of Bourbon, Prince of Wales. Has there ever been a more emotional gig? Brian Hooper wheeled onto stage by nurses from the Peter MacCallum Cancer Centre, plumes of smoke emanating from his oxygen mask. Spencer Jones, frail but determined to accompany his fellow Beast on stage for one last time. It was as sloppy as the Beasts once were, way back in the day. But it was beautiful.

Brian Hooper - "What Would I Know?" Recorded at Andrew McGee's Empty Room property-cum-recording in Nagambie, Hooper's reaction to the initial recording sessions was scathing. "It's all shit," he told me one day. But McGee saw enough in the recording to convince Hooper otherwise. A mixture of love, passion, pathos, self-loathing, resilience and gusto, this is a record brimming with emotional depth and musical complexity. RIP, Brian.

Jackson Briggs and the Heaters. James McCann put me onto these guys. Grinding country rock jams that should go on forever. They've got a new album out. Listen to it. Enjoy. Repeat.

The Breeders, Forum Theatre. It had been almost 25 years since I first saw The Breeders, at the Big Day Out in Adelaide, February 1994. On a Sunday night at the Forum Theatre The Breeders proved their every bit as vital as they were back in the day. I could listen to that riff in 'I Just Wanna Get Along' anytime.