Details

By

Patrick Emery

Patrick Emery

Hits: 4746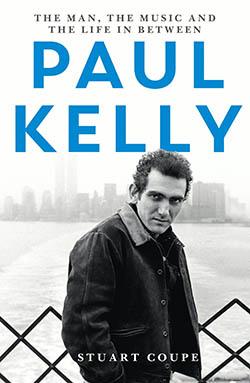 Paul Kelly: The Man, The Music And The Life In Between (Hachette Australia)

By Stuart Coupe
"I hear you like music. Do you like Paul Kelly? I've just been reading his autobiography, "How to Make Gravy". I love his music. Always have."
It was an innocuous and inoffensive simple conversation starter one Sunday afternoon, uttered by a friend of my wife's. To the extent there was question in there, it was almost opaque, and more likely rhetorical. Everyone likes Paul Kelly. How could anyone not like Paul Kelly? As it was, I fumbled around for an answer, and mumbled something about not having had the chance to listen to any of his music for a while.
It wasn't as if I didn't like Paul Kelly's music. I'd first heard and seen him back in the early 1980s on Countdown with his then-band, The Dots. A few years later Kelly appeared again, this time with a new band, the Coloured Girls, and a batch of songs that would become staples of commercial radio playlists: "To Her Door", "Darling It Hurts", "From St Kilda to King's Cross" and "Before Too Long".
Details

By

The Barman

The Barman

Hits: 5639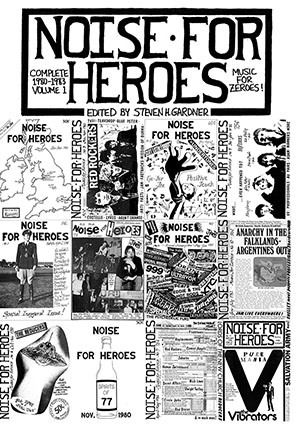 Noise for Heroes Complete 1980-83 Vol 1
Noise for Heroes Complete 1988-91 Vol 2
Noise for Heroes Complete 1991-2004 Vol 3
Edited by Steve H. Gardner
Imagine a decade like the 1980s without zines. For the uninitiated (because they weren't born then) zines were self-produced magazines, often photocopied and sometimes hand-drawn, focused on subjects that the authors were passionate about. More often than not, the topic was music.
It's hard to overstate the importance of zines in a pre-Internet world. Along with college radio, they powered the American underground music circuit. In Australia, they connected underground bands, and fans across a country of disparate cities and gave insights into scenes overseas in a way mainstream music papers could never reflect. In Europe, they were oxygen for a culture considered low brow that fought to find an audience.
Zines were lapped up by people into punk, high-energy and left-of-centre music that didn't manage to gain exposure elsewhere. They were the epitome of DIY culture, making the passion of others tangible. You're "consuming" the digital equivalent of one right now.
One of the best was "Noise for Heroes" from San Diego, USA. The very lanky Steve Gardner kicked it off with some like-minded friends in 1980. It initially had a focus on punk rock. In its second life, it moved onto the Aussie and Scandinavian underground scenes with Gardner its writer rather than editor. Steve drummed in bands, ran his own record label, NKVD, and had a mail order music business.
Details

By

Flash Rebel

Flash Rebel

Hits: 5148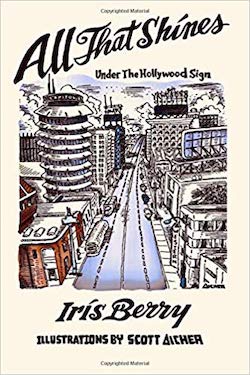 All That Shines Under The Hollywood Sign by Iris Berry (Punk Hostage Press)
"It appeared clear to me - partly because of the lies that filled my history textbooks - that the intent of formal education was to inculcate obedience to a social order that did not deserve my loyalty. Defiance seemed the only dignified response to the adult world."
- Timothy B. Tyson, Blood Done Sign My Name: A True Story)
"Most men today cannot conceive of a freedom that does not involve somebody's slavery. They do not want equality because the thrill of their happiness comes from having things that others have not."
- W.E.B. DuBois, Darkwater: Voices from Within the Veil)
"The fortunate is seldom satisfied with the fact of being fortunate. Beyond this, he needs to know that he has a right to his good fortune. He wants to be convinced that he 'deserves' it, and above all that he deserves it in comparison with others. He wishes to be allowed the belief that the less fortunate also merely experiences his due. Good fortune thus wants to be 'legitimate' fortune." - Max Weber
"A catalog of catastrophic events shaped our lives..." - Iris Berry
ALMOST GOLD...
Iris Berry is my favorite movie star. In my personal rocknroll pantheon, she will always be the queen of the Hollywood underground. Hard livin' hellion, heroine, helper, healer, auteur, essayist. She lived on 10, on full-blast, for a long time, and has written several riveting books about it, including "Daughters Of Bastards", and her latest enchanting collection of poetic reminiscing's, "All That Shines Under The Hollywood Sign".
Part of the reason she is always such a big hit on the spoken word circuit is because we are all getting older and are increasingly nostalgic for our own wayward punk rock youth, and therefore, love hearing those far out and heavy, true tales from her seen it all history, but also, because something about her speaking voice is oh so very consoling and soothing, it is a tender, understanding salve for the sad and lonely, and scarred for life, all 'us last of the last, limping landmarks and leather clad convalescents. She has a comforting presence, because she emanates real deep, genuine article beauty, from the inside out. We can all recognize her as one of our kind.