Details

By

Robert Brokenmouth

Robert Brokenmouth

Hits: 3421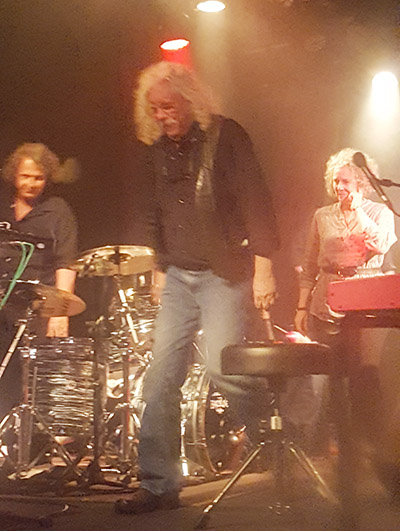 Arlo Guthrie
The Gov, Adelaide
April 24, 2019
Jeremy Tomamak photos
One of the things that really got to me the very first time I saw the film "Alice's Restaurant" (on late night telly, back in the days when Adelaide only had four stations) was the mutation of black humour, intelligence, and improbability running through the film like a twisted thread of opal.
Not least is the fact that Arlo was (in 1967, at the height of the Vietnam War and the draft) declared by the US Army as "not moral enough to join the army."
As Arlo told Rolling Stone: "I never thought of "Alice's Restaurant" as being an anti-war song, but you can't run a war being that stupid. You won't succeed in the war and you won't succeed in other things either. And I think that's some of the lessons we still have yet to learn, you know?"
And tonight, I wonder what we're in for. His father, underground folk guitar hero Woody Guthrie, died of Huntington's disease (HD), also known as Huntington's chorea in 1967, at the age of 55, and when Arlo was just 20.
Details

By

The Barman

The Barman

Hits: 5775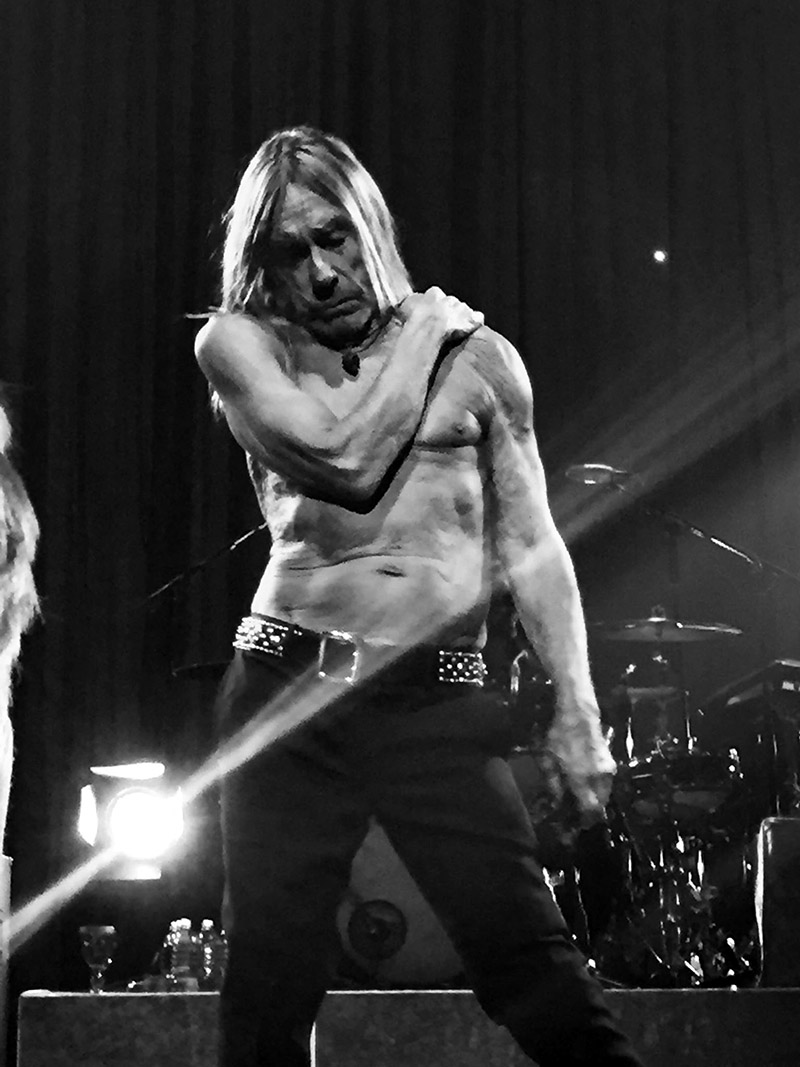 The World's Forgotten Boy. Miriam Williamson photo.
Iggy Pop
Sydney Opera House
Monday, April 15 2019
Miriam Williamson photos

Iggy Pop and band put the torch to the Sydney Opera House the same night that a fire devastated Notre Dame in Paris. Coincidence? I think not.
The Pop has been a semi-regular tourist to Australia since 1983 and I've caught him on every run but one. Stooges excepted, this was close to his high-point.
It is true that at age 71 - a pubic hair's breadth away from bringing up 72 - James Osterberg moves a little more gingerly these days. The stage-dives are gone - at least where hard-backed seats are fixed to the floor - and he's clearly pacing himself to go the distance.
Details

By

Bob Short

Bob Short

Hits: 4778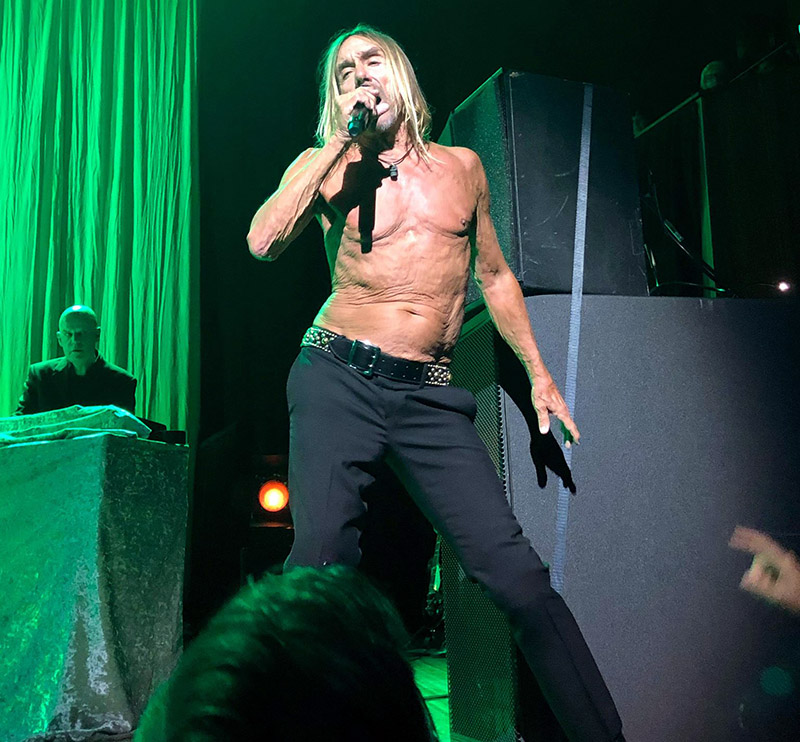 Iggy Pop
Sydney Opera House
Monday, April 15, 2019
Lisa Doust photo

Firstly, you have probably all heard that Iggy still has it and he does. But the damage is there. You can see how fucked his leg is. And when rugby prop forward size fans manhandle him, you see that he's actually a five-foot-one man* in his 70's who may have shrunk an inch or two.
Stage security takes much greater care of him. Iggy also takes more care of himself, adapting the old poses into well timed rest breaks. Once or twice, he lives on his back. He feigns leaps into the crowd only to step back. He has learnt how not to be dragged off stage. He makes robot like motions to cover the limp. He uses the stairs.