Details

By

The Barman

The Barman

Hits: 4572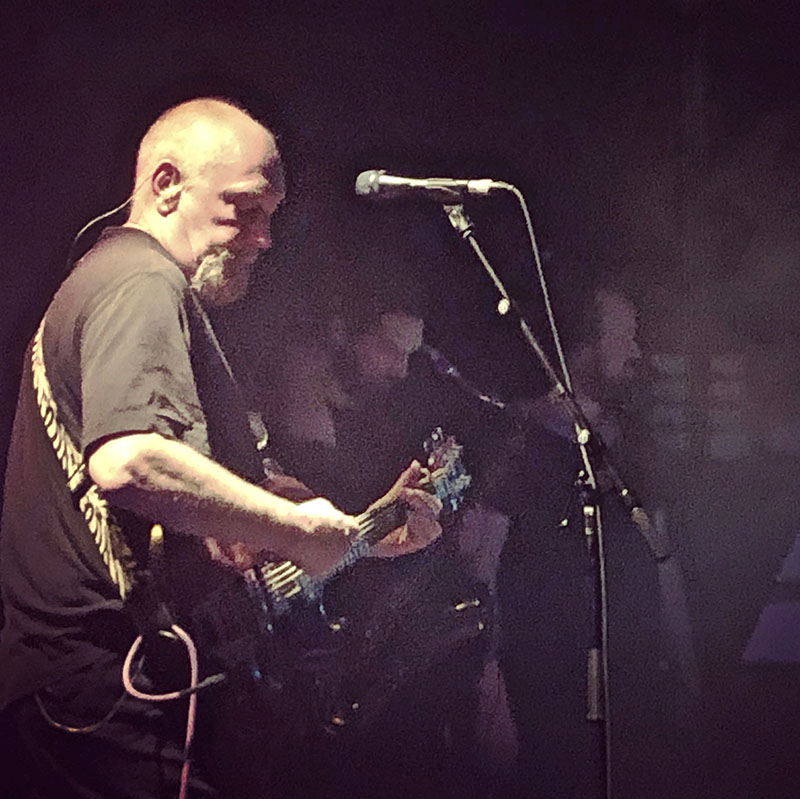 Ed Kuepper leads his Aints! through their final show for a while.
Sedition 2019
The Aints!
The Flaming Hands
Shy Impostors
The Professors
Paddington RSL, Sydney
Saturday, August 31 2019
It could have been an exercise in nostalgia for its own sake. It was anything but.
On paper, a bunch of bands digging into their own back pages is a fraught exercise. Things can never be what they once were; voices age and players who were at one time singularly focused on the musical here and now inevitably drift on or find new interests. Some pass on. Others fall out with each other.
Each of these bands come from a special time and a place that can't be re-captured. Each was leaning, to some degree, on their back catalogues tonight. All were doing their best to be true to their own legacy without getting hung up on it.
Details

By

Edwin Garland

Edwin Garland

Hits: 4238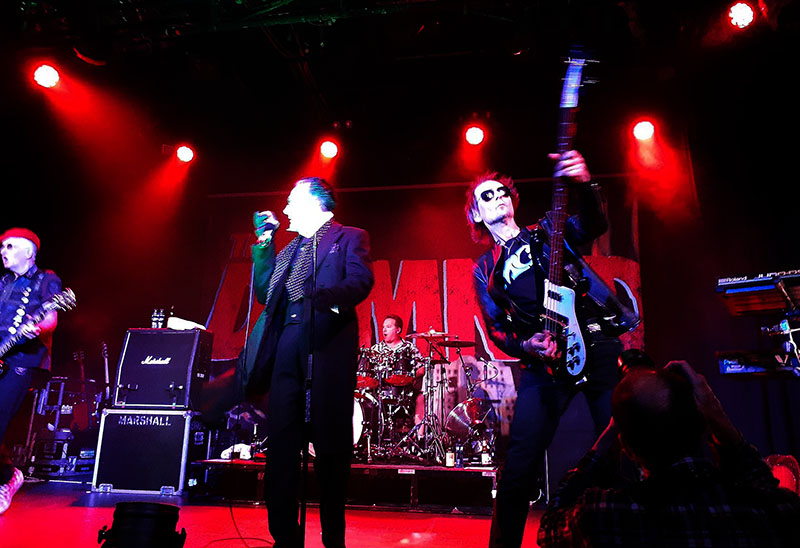 The Dammed
The Factory Theatre, Marrickville
Thursday, August 20 2019
Photos: Monique Simmons
Culturally, Britain was so different to the USA in so many ways in the '70s, and that had much to do with distance. The US is a vast place with all sorts of cultures and entrainment influences. The south was different to the west coast and out was again different to the east. And that really showed in the disparate pockets of music that sprang up everywhere.
On the other hand, England was more centralised. Long before the '70s dawned, it had the ingrained tradtiion of music halls as its historical DNA.
Music halls were everywhere. At one time there were more than 200 theatres in London alone. They hosted events running for four hours and ranging from comedy, clowning, horror to serious drama. For more than a century, popular theatre was a staple for the working man and middle class alike.
Well, you may ask, what has this got to do with The Damned appearing live in Sydney on a Thursday night? I say, everything. A Dammed gig is like a trip through classic British pantomime and theatre, full of drama and packed with wit and slapstick.
Details

By

Robert Brokenmouth

Robert Brokenmouth

Hits: 8089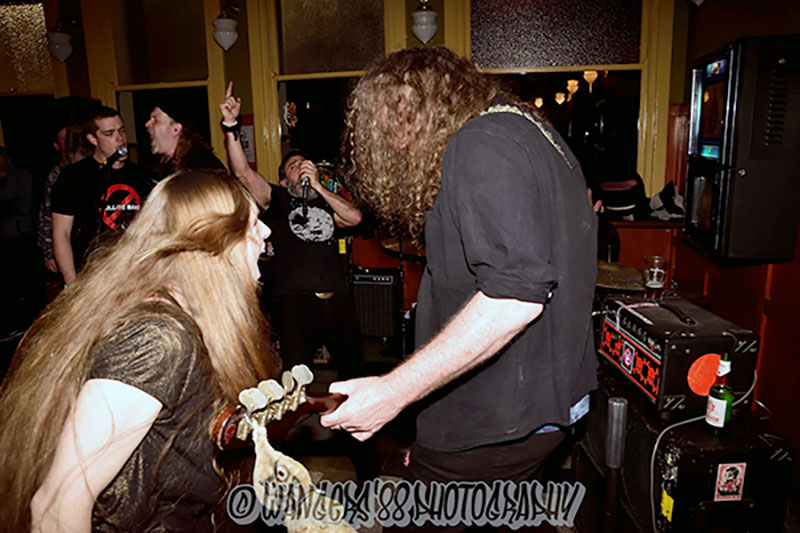 Sarah telling Hermann from Fear and Loathing not to swear.
Fear and Loathing
The Filthy Gypsies
Lucy the band
Swamp Kitteh
The Federal Hotel, Semaphore, Adelaide
August 24, 2019
Photos: Wayne Ridley
What a pack of bastards. The folk in the bands, I mean. I wasn't going to review this gig, partly because the sound wasn't as good as it could have been, I missed most of the first act's set (and they were damn good and deserve a better review), one of the bands was using a stand-in bass and extra guitar player and... well, I hadn't gone with the intention of reviewing anyone, just a couple of brews and some friends. And the bastards have asked me to review the thing.
If I could claim to have been too drunk, I would.
Oh, yeah, "full disclosure" as the Barman says on occasion, I know a lot of these folks. But you, I-94 Bar reader, may rest assured that I would never review a band unless I thought them worthy of your attention. All I will add is that I wore my latest and current favourite Chickenstones T-shirt.