Details

By

Robert Brokenmouth

Robert Brokenmouth

Hits: 3122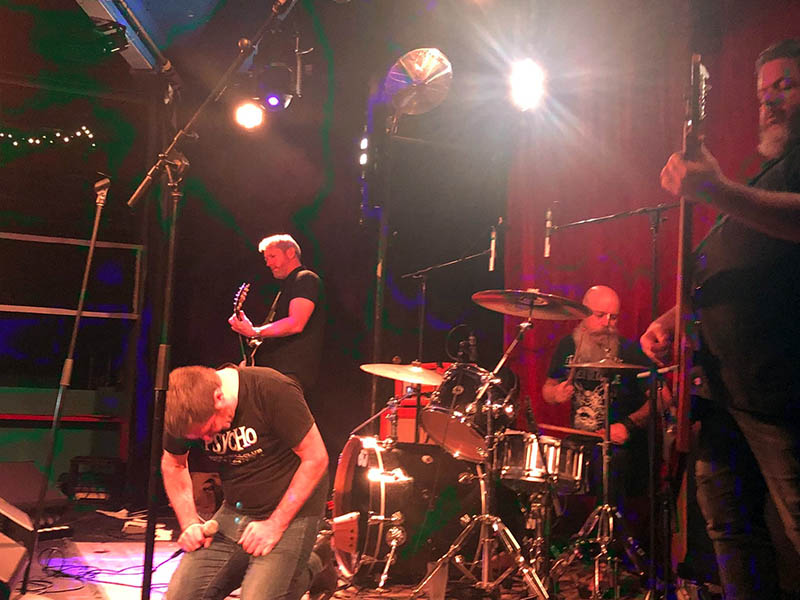 The Meanies. Nick Ramage photo.
The Meanies
The Vains
Cull - The Band
Jive, Adelaide
Thursday, 14 April 2022
You can't fault this sort of gig. First, it was one of those where folks you'd not seen in ages (I hadn't seen Nick in something like 25 years, for example0 and it was the eve of the first day where we can mostly ditch masks, QR codes and "social" distancing.Needless to say, most of us ain't 22 anymore so a lot of us were increasingly (and occasionally entertainingly - like the chap who tried to set up his own circular mosh pit) quite successfully drunk.
On the stage were three bands which instantly grab your attention, hold it despite your need to go for a wee or get more Coopers Pale, and keep you hanging on till the end of their set.
Details

By

Robert Brokenmouth

Robert Brokenmouth

Hits: 3714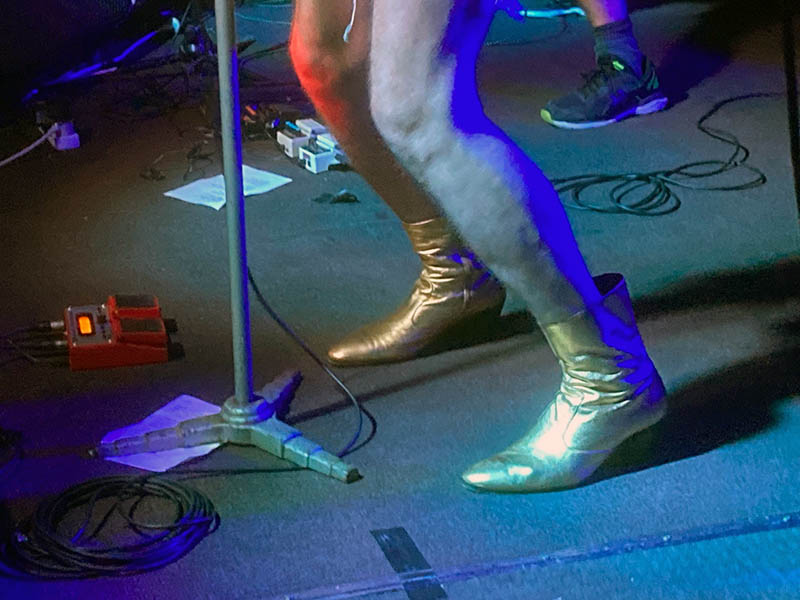 Tim Rogers frontign the Hard-Ons is As Beautiful as a Foot.
Hard-Ons
Ratcatcher
Enigma Bar, Adelaiude
Saturday, April 3, 2022
Long story short - I'm still reeling. The Hard-Ons have crossed the Rubicon and what they're doing in Australia is anyone's guess. Right now they should be out slaying the world, Europe then USA, then South America. We're damned lucky to have them. I might add, I don't reckon we deserve them.
Cull was mean to be the opemnig band but cancelled. Dammit. I've tried about six or seven times to get out of the door to see them. The one time I get there ... Reports have reached me that they're damn fine.
New support, Ratcatcher, went on later than planned because one of the folks in the band second on the bill couldn't do it – thanks COVID.
Details

By

The Barman

The Barman

Hits: 2753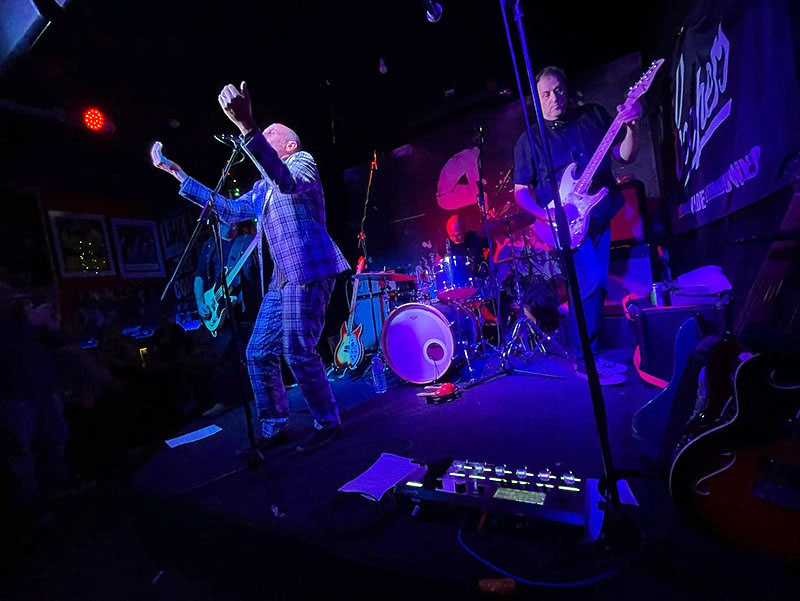 Joeys Coop.
JOEYS COOP
+ THE SMART FOLK
MoshPit, St Peters, NSW
Saturday 26 March, 2022
A Sydney night of intermittent rain stifles the post-COVID nightlife revival. Or so it seems. The Best Little Small Bar in Sydney, The MoshPit, has other ideas - and so do Joeys Coop and supports The Smart Folk.
It almost goes without saying that pandemic lockdowns have put obstacles in the way of everything. Joeys Coop put the release of their second album on ice and tonight is the Sydney leg of a much-delayed world (read: New South Wales) tour to launch "Lachlan Valley Dirt" at The MoshPit in Sydney's inner-west.
The impacts of the dirty little virus live on. A whole bunch of MoshPit patrons who were at the King Street Crawl gigs a fortnight before were taken down by it. An unrelated infection forced The Smart Folk to play the Sydney Rock 'n' Roll & Alternative's Sixities Stage without bass-player Keith Claringbold.
Tonight's news is that another wave of COVID infections and the seven-day isolation rule has shut down a two-band bill at the nearby Golden Barley Hotel. A few punters and unaffected band members make their way to this show.