Details

By

Robert Brokenmouth

Robert Brokenmouth

Hits: 1880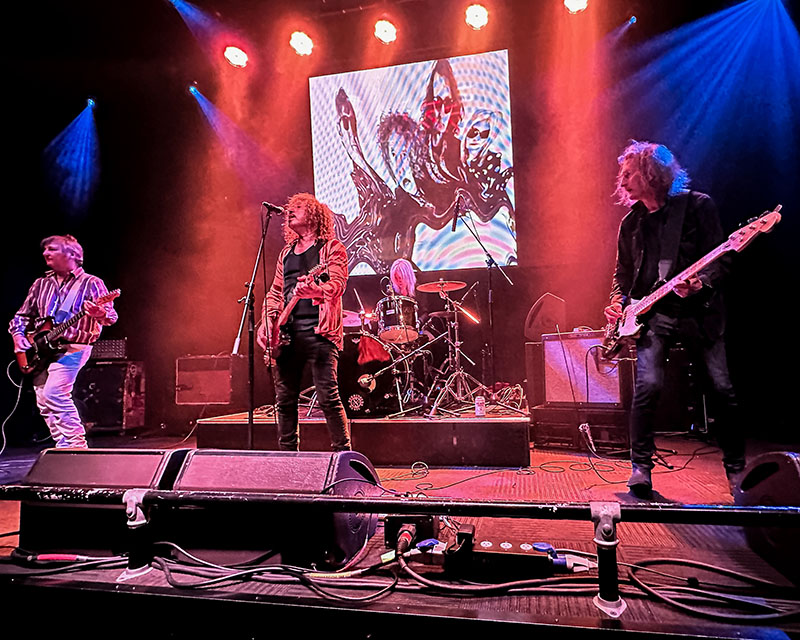 The Scientists
Earth Tongue
Cull - The Band
Lion Arts Factory, Adelaide
4 March 2023
Photos: Alison Lea
It's the middle of Festival season here in Adelaide. As I walk toward the Lion Arts Centre, in the mid-1980s a sprawling, possibility-ridden centre of the most extraordinary range of Fringe shows for several years, Adelaide is chockas with assorted revellers starting out on their Saturday night of revelling, or whatever it is people do on a night roaming from club to club.
Many of the professional scroungers have arrived and are already parked on the footpath. A few will raise enough shrapnel for a box of goon and spend the rest of the night abusing passers-by until they're either kicked or arrested or both, followed by Maccas for brekky at the cop shop. A top night out; Adelaide can compete in the big leagues.
It's early yet (6.30pm), the doors open at 7, and the first band, Cull, will be on shortly after.
So. I see this bloke amble out of the venue. Spotting me, he ambles down the stairs and comes over. It's probably my new Josh Lord "Neotribalism". T-shirt (huge red skull on the front) (note product placement). He comes over; 'Are you here for the gig?'
Details

By

Edwin Garland

Edwin Garland

Hits: 2120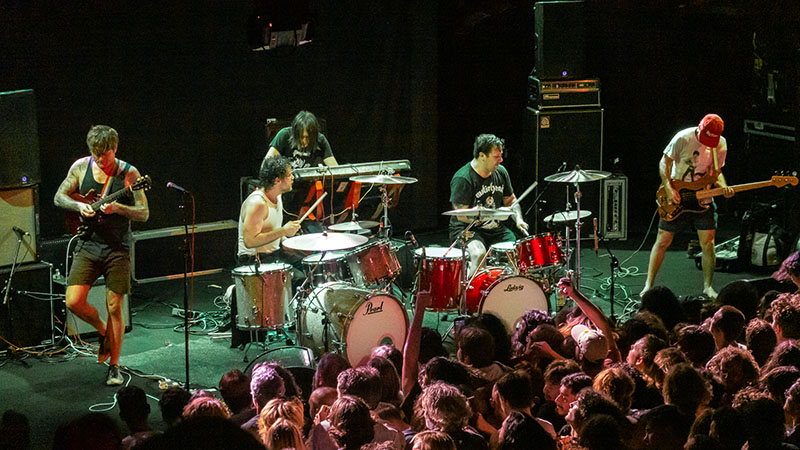 Osees
+ R.M.F.C.
The Metro Theatre, Sydney
15 February 2023
Photos - Vic Zubakin / Look Sharp Photography

Osees have been landing on Australian shores for more than a decade and consistently leaving an impression as a "must see" band. Over the years, I have been in conversationswith people who have raved about the powerful live experience, the guitar sound and the energy.
When I heard claims they were "one of the best live rock bands in the world" I was always dubious. Let's face it: rock roll can be about hype and creating a myth. Finally, I had an opportunity to witness what all the talk has been about.
Band leader John Dwyer is someone who anyone making independent original music should greatly admire. Over 26 years, there are 33 albums he has produced, or played on. Dwyer is the last of a breed: the rock 'n' roll outlaw and fringe dweller completely living the music.
In the last decade, with intense work, he has made a real impact, supporting his music with shit jobs like stacking shelves, with one focus: Running his own label, creating art, playing in a band and driving his part of a cottage industry.
Details

By

Patrick Emery

Patrick Emery

Hits: 1591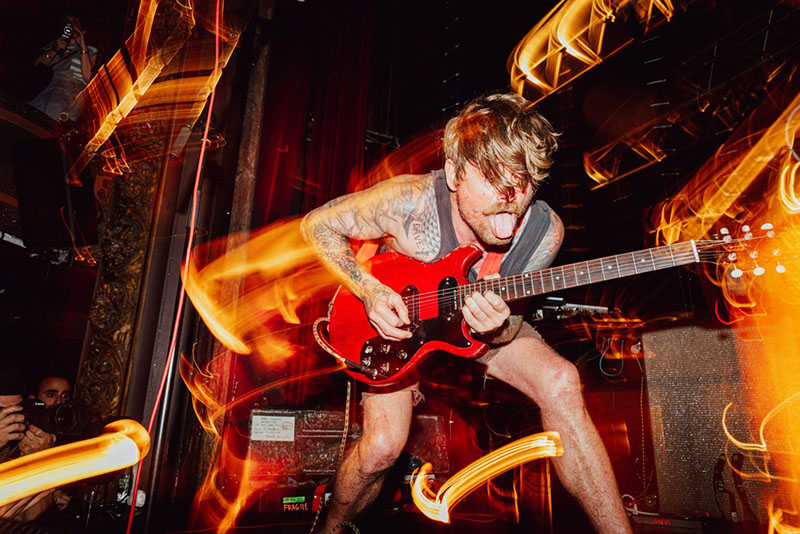 Osees
Croxton Hotel, Thornbuy, VIV
Saturday, February 11 2023
My employer received some correspondence recently from a "sovereign citizen". It was, as so often the case with such sincerely composed missives, a rambling diatribe replete with muddled pseudo-jurisprudence and wilful indifference to the symbiotic relationship between individual autonomy and collective responsibility.
We searched in vain for some discipline of reason, even a vague hint of cogent argument but, alas, there was only nonsensical assertion. It was, someone remarked, the discursive equivalent of a sugar-laden teenager playing free-form jazz on a cheap recorder over a concerto piece played on a defective turntable and then labelling it a work of artistic genius.
Later that night we went to the cinema to see "Tar". Before Cate Blanchett's titular character falls from grace, she explains the often mysterious movements of the orchestral conductor. Crudely, one hand represents timing and tempo, the other conveys the desired shape of the music.
Which brings us to Osees.